There are those who go with the flow and seize opportunities along the way while others set their goals early on and strive to reach them. In this edition of 10 Questions, where we delve into the minds of young bloods of the gambling industry, we meet this man who knows exactly where he wanted to be and worked his ways to achieve it.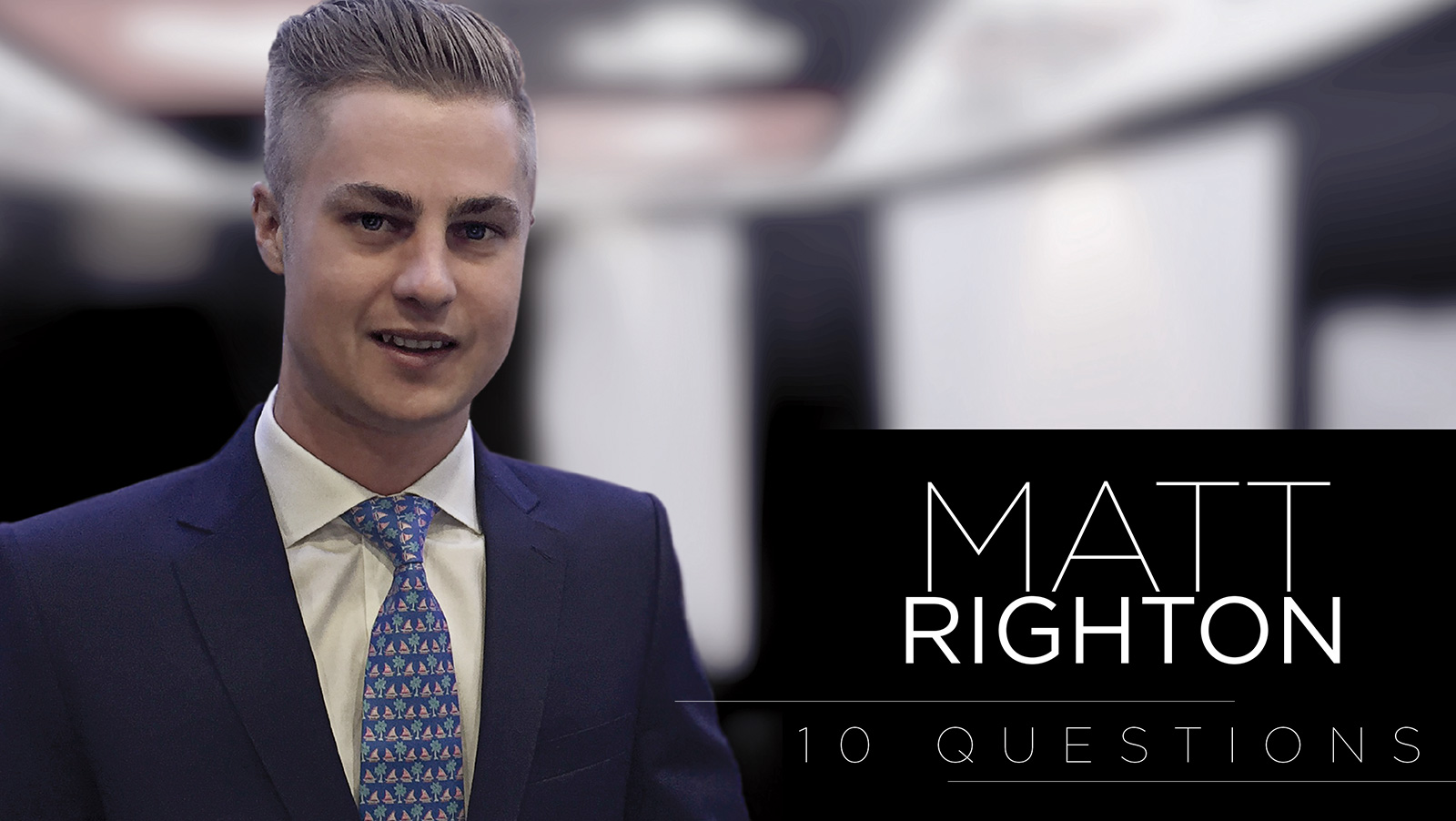 Matthew Righton is based in Macau, working as the regional account manager of gaming innovator Scientific Games. We have seen this dapper Australian in various gaming exhibitions in Asia discussing innovations to executives in the industry. Righton said he decided on a career in the entertainment after experiencing the glitz and mystery of Macau. And the rest, they say, is history.
1.
Stephanie Raquel: You were born and raised in North Ryde, located in the northern part of Sydney in Australia, and is considered to be one of Australia's major business districts. Tell us about your childhood. How has growing up in this environment shaped the person you are today
Matthew Righton: North Ryde is located at the center of the Sydney metro area and it was a fantastic suburb to be raised in. During my years of primary and secondary school there, I participated in a range of extra-curricular activities like the School Council, charity events, first grade Football, [and was] even a Prefect and School Captain. I also attended my college years there and landed my first job in Gaming at the RSL. Eventually, I was recruited by Aristocrat Technologies and started my Graduate program. The suburb also provided fantastic sporting opportunities where I played for Ryde City Gunners in the NSW State League.
2.
SR: Your first job was at the Aristocrat in Sydney which you applied for even before you finish your studies. Why were you so keen about entering the gaming industry this early?
MR: I recall exactly when I wanted to make a career in the gaming industry – it was during a holiday to Hong Kong and Macau. I had traveled a few times to Hong Kong and I thought a trip to Macau would be a good change. During my trip, I visited some of the casinos, which obviously is a must do. The mysticism, the extreme wealth and luxury that these venues personified drew me in to the excitement that came along with the entertainment of the industry. With MGM just opening, this was the first property we visited followed by Wynn and Casino Lisboa. Visiting these venues and Macau, coupled with Asia's growth and proximity to Australia, cemented my drive to pursue a career in Asia and I made it my primary goal.
3.
You seem to be sure of where exactly you want to be in your life. What actions did you take to prepare for your career in the gaming industry?
Planning and making goals was definitely the first step, not just to pursue a career in gaming but it was also how I planned my education and personal life. The goals I set were both short and long term such as writing down by what age I would like to buy a property or reach a certain position at work. I still do this today; however, I can say some of my goals have definitely changed from what I established five years ago. I would then talk these goals through with trusted friends and colleagues and allow for feedback and critique.
I realized having adequate knowledge before applying for any position was paramount. I researched the gaming market in Macau and Australia during my spare time. I would particularly look at market performance and also financial results of the listed companies operating in those jurisdictions. I also got involved in the industry, attending gaming shows such as the AGE and CMA. This allowed me to view the products and tap into a wider network of people to learn from them about the industry and gaming as a whole.
4.
Take us to the time when you realized that you've finally stepped into the doors of the glitzy Macau gaming industry. What was running in your head?
I can recall the exact time when I was staying at Galaxy before moving in to my apartment and looking down at the pool when the feeling of actually achieving a goal I had set and worked hard for was totally surreal—that is the best way I can describe it! It was very satisfying and exciting to learn and get involved in the industry, as I focused on the job that I was hired to do.
5.
How has the move from Australia to Macau changed your view of the world, your perception of the gaming industry and your interests?
For me, as I expected, there really was no culture shock. It helped that I was fortunate enough to grow up in an area of Sydney where Mandarin, Cantonese and Korean are spoken almost as much as English. So for me the perception of living in Macau has remained as I expected from when I left.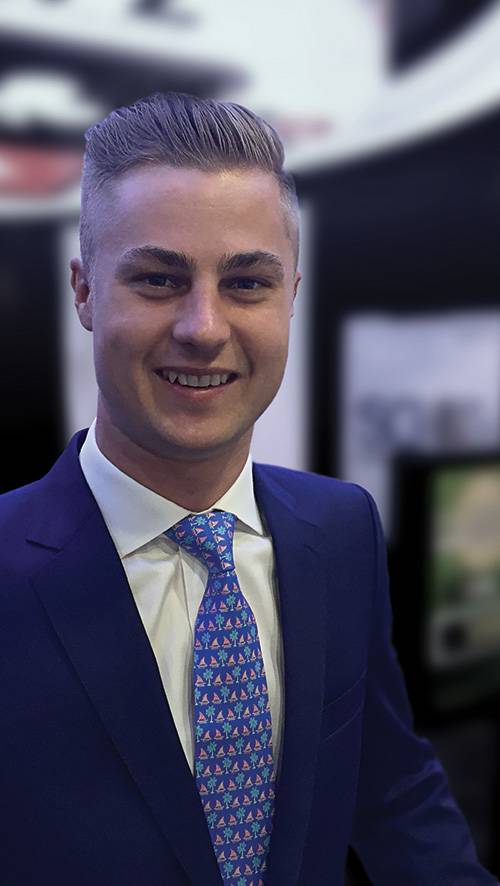 Probably the hardest thing was moving out of the comfort of my home straight into another country —being totally independent. I welcomed the challenge, however, and I believe it has helped me mature both personally and professionally. I love Asian food, which is probably another reason why I wanted to move to Asia. Culinary-wise, I have realized how lucky Australia is to be a multicultural country with any Dim Sum restaurant in Haymarket Sydney or Eastwood rivaling those in Macau and Hong Kong – Australia has come a long way from Sweet and Sour Pork. I have also been able to conduct business not only in Macau, but in the other markets of Asia. Along the way, I've learned how all these markets are so different from one another, all having their own intricacies and nuances.
Another perception that has been cemented in my mind is how small the world actually is and the gaming industry being even smaller – the seven degrees of separation would be two degrees of separation in the gaming industry, which is a fantastic thing. It shows how globalized gaming is and how both operators and suppliers take strong interest in other regions and how those products or ideas can be tailored to their own.
6.
Speaking of operators and suppliers from other parts of the world, how do you think the gaming industry should benefit from its size especially from a business development perspective
I believe operators and suppliers will benefit from an ever-growing industry. On the supplier side, as more casinos open we have more customers to partner with and offer our wide array of solutions. For the larger suppliers like us having a one-stop-shop suite of products across ETG, Slots, Table Games and Systems, operators and suppliers can truly partner for a win-win outcome. Suppliers and operators will also benefit from multiple platforms such as social and online. Suppliers will be able to test and tweak products in social and Play4Free casinos before taking those products to brick-and-mortar casinos. The reverse will also take place with suppliers capitalising on those successful player-favourite games in land-based casinos and using them online.
7.
Do you think your age limit the roles you can play in the industry?
Personally, I do not believe age limits anyone's potential or the role they can play within gaming or any industry. The role an individual can play is dependent on how hard they are willing to work, through a combination of experience and knowledge. If you love what you do, you're dynamic, passionate, and keen to learn you and therefore will be successful in whatever industry you operate in – it's universal. Over many years we have seen gaming businesses in Asia identify how important young people are to the sustainability and future of gaming. Operators in Macau have partnered with Macau University in training the next generation of leaders. Scientific Games actively seeks to nurture and grow young talent and competitors like Aristocrat have a long-standing graduate program. These examples highlight the importance the industry is putting on young people as the future of the industry.
8.
Tell us about your role in Scientific Games. What is your main focus in building the business in Asia?
My role as Regional Account Manager is to both build business and the relationship Scientific Games has with our key clients. I manage accounts in Macau, Korea, Saipan, Vietnam and Cambodia in which we supply solutions of multiple product lines including Slots, Electronic Table Systems, Shufflers and Utilities as well as Proprietary Table Games and table progressive systems. A major focus for the business is emerging markets; establishing presence right from the ground up to become a trusted advisor to the customer.
One of the greatest parts of my role at Scientific Games is the fact that when we sit down with a customer we can help provide a solution to almost every part of their gaming floor. The majority of our competitors are either slot focused or table focused we cross both spectrums, which allows Scientific Games to completely partner with our customers. As an Account Manager, that is an exciting position to be in. Not only does Scientific Games touch on all facets of the casino, but we provide market-leading technology across those areas. Another fantastic part of my role is that work is challenging, exciting and fun, and we enjoy being able to partner with our customers to help them succeed.
9.
In your opinion, how pivotal is the role of the younger executives like you in shaping the future of gaming within the Asia-Pacific Region?
The majority of markets in the gaming industry such as the Americas, Europe, and Australasia are now mature compared to Asia which is still growing and probably will for many years to come.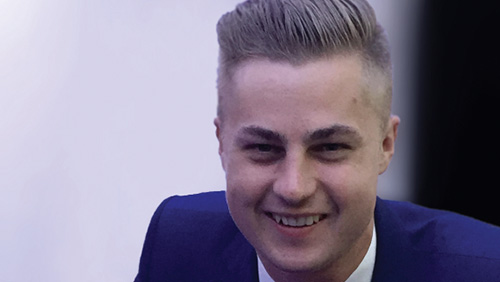 Right now is a fantastic time to be in gaming in Asia and being able to be part of that early on in my career is providing me with highly valuable experience in working with both customers and regulators in new and established markets. How many places in business (not just gaming) do you get the opportunity to be part of the creation of a new market and have some influence on that? Young executives in Asia will not just play a major role in the industry here in Asia, but globally, due to the global nature of the gaming industry and the fact that many Asia operators are also operators in other markets The fact that new opening are happening here in Asia and less of so in other markets is unique to this market.
10.
10. We will surely see you around in the industry for a long time. What is the brand of the Matthew Righton in this vibrant gaming industry that you would want the business and the gaming industry to remember you by?
I would like to be thought of as a passionate and enthusiastic person in whatever I do, while maintaining integrity when doing it.