This is a guest contribution by Antoine Tardif is the CEO of GoMarketing.net. If you would like to submit a contribution please contact Bill Beatty for submission details. Thank you. 
I recently had the opportunity to attend the 2017 North American Bitcoin conference in Miami, Florida, which focused on Bitcoin, blockchain technology, and alternative crypto currencies. This was my first Bitcoin related conference and the enthusiasm for the future of Bitcoin and blockchain technology was contagious.
Many of the conference sessions focused on existing technology such as Bitcoin wallets, mining, user security, and payroll processing, but it was the new uses for Bitcoin that were the most interesting.
One new exciting technology company called Abra.  Abra is a peer-to-peer payment processing app that will soon be of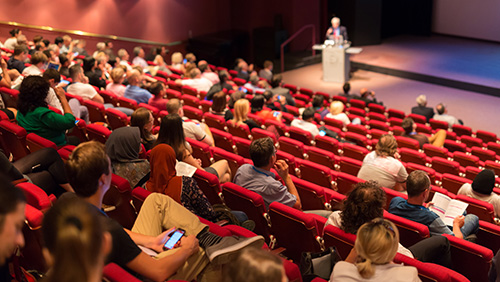 fered in 50 countries.  Users can fund their account with Bitcoin, and send to other users as a cash transfer. The receiver can transfer the cash to their bank account or withdraw physical cash from Abra Tellers in their area. This very easy send, receive, withdraw structure is offering payment processing to the masses who are not familiar with Bitcoin. Abra allows users to bypass intermediaries such as Western Union when remitting funds abroad, adding convenience and saving the users a considerable amount of money.  The best part is the receiver of funds will not even be aware that Bitcoin is behind the technology allowing this seamless peer-to-peer funds transfer.
An example of using Abra is for someone who has immigrated to a new country and wants to send money home to a member of his family that does not have a bank account. The current solution is to wait in line at Western Union, to pay as much as 20% in processing fees for the money to be sent, and for the receiving member of the family to wait in line at a different Western Union to collect the funds.  This is no longer the case for people who use Abra to transfer funds.
With Abra you can send any currency to anywhere in the world using your smartphone and Abra takes care of the currency exchange. Abra will have tellers that can meet the recipient and give them the money and the fees will be less than 1%. This is without either user knowing that Bitcoin was used for the processing. Tellers will be independent contractors who are certified by the Abra network.  Abra has the potential to disrupt the payment remittance industry.
My favorite session was by Andrew Filipinski, the Chairman of Tally Capital. This session discussed disruptive technologies such as the introduction of the combustion engine, the cell phone, the internet, and finally Bitcoin. Once widely accepted, Bitcoin and the blockchain have the potential to disrupt the entire banking industry.
While Bitcoin was the star of the show, other emerging crypto currencies were also mentioned quite heavily. The other currencies that were mentioned on numerous occasions were: Dash, Monero, and Ethereum. Each of these currencies has benefits and innovations that are currently not offered by Bitcoin. For example, Dash takes less than 2 seconds to confirm a payment was received, versus Bitcoin which can take up to ten minutes.
The consensus amongst most attendees is that Bitcoin has done a tremendous job with early adopters, but it will not really take off until the mainstream audience begins to use it. This is in the process of happening with merchants such as Microsoft and Overstock.com now accepting payments from Bitcoin.
This conference solidified my understanding that Bitcoin is here to stay. Not discussed was how online gambling transactions could further push up the value and use of Bitcoin. I am sure this will be discussed more at future conferences once more e-gaming companies accept this form of payment.
Antoine Tardif is the CEO of GoMarketing.net born and raised in Canada, Antoine relocated to the Caribbean in 2008. He travels for most of the year, and has visited over 40 countries including such oddballs as Saba and North Korea. He is a serial entrepreneur and invests in promising start-ups.