Buoyed by the success of its initial crackdown on the so-called "Big 3" bitcoin exchanges, China's central bank now intends to continue its on-site inspections of bitcoin companies in the country.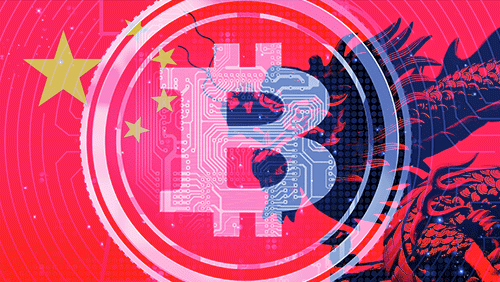 The Beijing branch of the People's Bank of China (PBoC) announced on Wednesday that it will continue it inspections in collaboration with the Beijing Municipal Bureau of Finance and the Municipal Bureau of Industry and Commerce, while the central bank's Department of Business Management will lead inspections on payment settlements, anti-money laundering, foreign currency management and financial security.
"Investigators also suggest that investors should pay attention to bitcoin platform transactions and activities such as legal compliance, market volatility, financial security and other risks, with careful participation in bitcoin investment activities," the central bank said on its website.
Previously, PBoC officials conducted on-site visits at three of China's biggest bitcoin exchanges—BTC China, OKCoin and Huobi—to check whether these companies' operations have gone beyond the scope of their market. Investigators from the central bank said they discovered "irregularities" in the operations of the three companies.
The three companies were found to offer a loan feature called margin trade, which the PBoC said not only violates the country's rules but has also caused bitcoin's recent volatility. BTC China was also found to have been offering loans, which the central bank said is beyond the scope of its business as a bitcoin exchange.
This prompted Huobi, OKCoin and BTC China to officially begin charging 0.2 percent trading fees per transaction to all of their users, triggering a decline in volume at these three exchanges. OKCoin's Tuesday volume reportedly dropped by 89 percent compared to Monday. BTC China and Huobi were also hit by similar declines, according to reports.
The move also caused bitcoin prices to fall below $900 last Wednesday.
Current bitcoin price
The popular digital currency, which has yet to recover from its Wednesday's drop in price, traded at $899 early Thursday morning.