David Peters replaces Fedor Holz at the top of the Global Poker Index World Rankings ending the German's record 30-week streak, and the ranking authority rolls out new algorithm change across the board.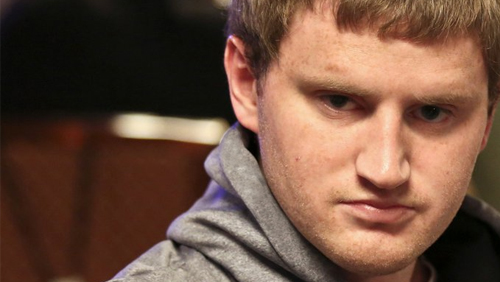 The accuracy of algorithms behind poker ranking systems is a debate that often lights a fire under the hairy ass crack of some of poker's smartest players, but the Global Poker Index (GPI) believe they have cracked it big time.
The GPI has announced that recent changes made to the algorithm that supported the GPI sponsored World Series of Poker (WSOP) Player of the Year (POY), and the GPI POY will soon be rolled out throughout the entirety of the GPI rankings including the GPI World Rankings.
Jason Mercier and David Peters picked up the 2016 WSOP and GPI POY awards respectively, and I haven't heard a peep from the naysayers, so I guess the new secret sauce works.
"We are convinced this is the way to go," said GPI's Head of Poker Content, Eric Danis.
The GPI changed their algorithm after listening to feedback from their players. And after 18-months of analysis, they believe the time is right to nail it down.
"The updated scoring process will see successful players at most buy-in levels rewarded in our rankings," said Danis.
The new algorithm places a greater emphasis on players who go deep in large field events. One of the reasons David Peters was able to overtake Fedor Holz after coming third from a field of 1,192 players in the final European Poker Tour (EPT) Main Event in Prague. Higher buy-in events will see a decrease in points earned.
Another significant change made by the GPI team is to increase the qualifying entry level to 32 entrants. The previous qualifying number for GPI & POY points was 21.
The new changes come into effect on January 11, 2017.
David Peters Becomes The New World #1
Being the Player of the Year is one thing, but it's not the same as being the World #1.
David Peters now has both accolades after replacing Fedor Holz at the top of the GPI World Rankings in their most recent shake up. Peters rise to the top spot breaks the young German's record of 30 successive weeks as the World #1. Holz drops all the way to #13th after his decision to play selectively in a semi-retirement sort of way where he wins a million bucks or two every few days.