Two video lottery terminal (VLT) users have cleared a hurdle in their legal fight against Canada's Atlantic Lottery Corporation (ALC) over practices that they claimed are deceptive, dangerous and illegal.
The legal battle dates back to 20017, when lead plaintiff Douglas Babstock and Fred Small filed a lawsuit accusing ALC of designing its VLT line of games to be deceptive. In the lawsuit, Babstock said the machines—which he started using in the late 1990s—"gradually sucked away his money" and took over his life.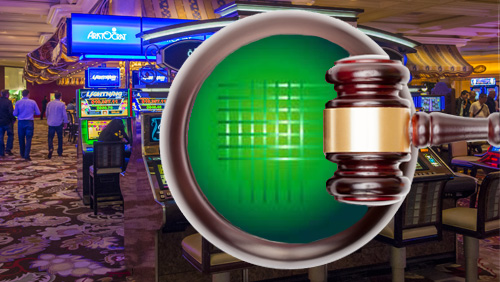 To have the lawsuit certified, the group's lawyers dug deep into the past and found a more than 300-year-old act, known as the Statute of Anne, 1710, or the Gaming Act, which allows those who have lost money in gambling to sue to recover three times the value of the money they lost.
On Tuesday, Supreme Court of Newfoundland and Labrador Justice Alphonsus Faour certified the lawsuit after he said Babstock and his group persuaded him "that their conceptualization of this case is workable."
"The plaintiffs have asserted a claim which rests on allegations of misrepresentation and deception in the offering of games which they say may cause harm," Faour wrote in his decision, according to CBC News.
Babstock's group, however, has their work cut out for them since ALC argued that the act "may not be in force in the province at this time in history."
"The plaintiffs will have to make the argument for its applicability at trial," Faour stated.
Quebec plans to pull VLTs out of select locations
Loto-Quebec is cutting back the number of VLTs in the province.
Finance Minister Carlos Leitao, who heads Loto-Quebec, announced that the province will soon start removing machines in select bars. Loto-Quebec plans to use a new formula, which calls for a maximum of two establishments per 5,000 residents and a maximum of two machines per 1,000 residents, to determine the number of VLTs in each region.
If all goes to plan, the province will have less than 10,000 VLTs in operation in two years' time, according to Leitao. Currently, Quebec has about 12,000 machines in about 2,000 establishments.
Comments