Another week, another prediction for popular digital currency bitcoin.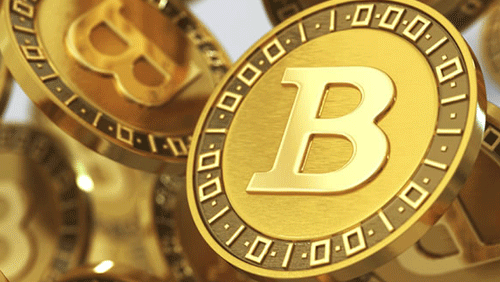 Last week, analysts at Denmark-based Saxo Bank posited that the price of the digital currency could ramp up 165 percent, thanks to U.S. President-elect Donald Trump's "spending binge." According to the analysts, bitcoin could easily triple in price—possibly reaching $2,000—in 2017 if the Russian and Chinese governments decide to accept the cryptocurrency as a partial alternative to the U.S. dollar.
Reaching $2,000, however, is still a long way to go.
But don't fret, because another expert is making a prediction that bitcoin may hit $850—soon. Or as soon as the Chinese yuan falls.
Kyle Bass is known for predicting the 2009 economic crisis. Now, the hedge fund manager told Investopedia that he expects China's legal tender, yuan, to drop by about 30 percent against the U.S. dollar. Bass has not given a definite timeline for the yuan's impending free fall, but his predictions could affect the market's sentiment, which, in turn, could create a rush. This year, the Chinese yuan has already fallen 6 percent against the dollar.
If Bass's predictions come true, then the demand for safe haven assets like digital currency may drive bitcoin's value up by as much as $100 in the coming months. After all, traders have been calling bitcoin a "safe haven" asset that shows its strengths as an investment vehicle "in times of macroeconomic uncertainty," such as recession.
In November, the price of bitcoin surged to $745 as demand for it surged, driven by Chinese investors who were concerned when the Chinese yuan dropped to its lowest point since December 2008.
"The pressure for the yuan to decline could be stronger next year as Trump's policies could lead to a dollar rally and amid concerns about China-U.S. trade relations. The People's Bank of China can curb high volatility with stronger fixings and intervention, but it won't do so unless outflows surge, as such measures could add great pressures to the foreign reserves," said Harrison Hu, RBS Group PLC's Chief Greater China Economist, according to Coinspeaker.
Current bitcoin price and trade volume
Bitcoin traded at a high $778.99 on Monday morning, with trade volume of $48.22 million.
Comments