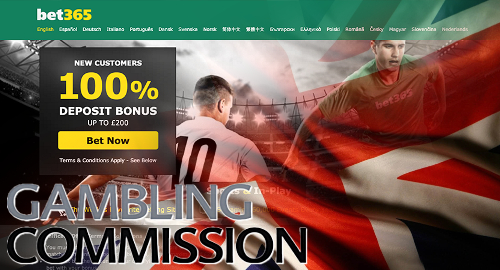 Online gambling is now the dominant form of gambling in the UK, according to new figures from the UK Gambling Commission (UKGC).
The UKGC released its latest gambling market report covering the period from April 2015 to March 2016. The report is the first that covers a full year's worth of data since the UK required all UK-facing online operators to hold a UKGC license starting November 2014.
Between April 2015 and March 2016, UK-licensed online gambling operators generated revenue of just under £4.5b, representing one-third of the overall gambling market and more than the sums generated by the National Lottery (£3.4b), high street bookmakers (£3.3b) and land-based casinos (£1b).
Casino remains the top online gambling vertical, generating revenue of £2.6b, of which £1.75b came from slots. (Poker, which the UKGC lumps in with the casino category, generated just under £99m.) Remote sports betting totaled £1.8b, with bingo (£152.6m), exchange betting (£152m) and pool betting (£26m) well back of the pack.
Football accounted for 37% of online betting, with horseracing at 22% and 'other' at 9.9%, while tennis managed less than half the 'other' score. Dog racing, cricket, golf and financials rounded out the online betting markets in descending order of importance.
Online gambling software providers generated revenue of £364.5m from UK licensees between April 2015 and March 2016. Revenue share accounted for 55.3% of this haul.
The number of online gamblers who opted for self-exclusion totaled over 611k in the reporting period. The number is a significant increase from the 180k who self-excluded in the UKGC's comparison figure, although that period covered only the six months from November 2014 to March 2015. In the interim, the UK introduced new 'time out' rules, which William Hill cited as the cause of a 50% spike in its number of self-exclusions in the first quarter of 2016.
LAND-BASED NOT FARING AS WELL
High street bookmakers claimed 95% of non-remote betting revenue, with pool betting operators grabbing 4% and on-course racing bookies left with the remaining 1%. As of September 2016, there were 8,709 betting shops on UK streets, down 1.8% from the previous reporting period. The big four – William Hill, Ladbrokes, Gala Coral and Betfred – control 88% of these shops.
The number of electronic gaming machines in these shops was down 1% to 34,769. Machine revenue improved 3.5% to £1.7b, of which the dreaded fixed-odds betting terminals (FOBT) accounted for 99.3%. Interestingly, the sum earned by the media-loathed FOBTs is now about £60k below that generated via online slots, meaning the Daily Mail and the Mirror will soon have a new gambling whipping boy on which to beat.
OTC betting turnover and revenue came in at £8.86b and £1.41b, both numbers representing slight declines year-on-year.
There were 148 land-based casinos plying their trade as of March 2016, with Rank Group accounting for 63 while 41 were operated by Genting UK. The sector's £1b revenue was down 14% from the previous period, the only category in the report that saw a decrease.
Roulette claimed 43.4% of land-based casino revenue, followed by blackjack (25.4%) and electronic gaming (19.7%). Gaming machine revenue was up 16% to £195m while the punto banco form of baccarat suffered the biggest year-on-year decline, falling 88%.
Land-based bingo revenue rose 4% to £687m, while the number of licensed bingo premises declined 4.3% to 575. The majority of venues (358) were independently operated, while Gala Leisure controlled 130 venues and Mecca Bingo claimed 87.
National Lottery sales improved 4.7% to £7.62b while revenue grew 5.7% to £3.4b. Sales at the 492 'large society lotteries' improved nearly 10% to £480.2m, while revenue improved 7.8% to £371.5m.
Comments