The world's leading skill-games sponsorship company, YouStake, is taking the next leap in their evolution by applying for a Crowdfunding Portal license to enable them to widen their scope of games.

YouStake is in the process of registering with the Financial Industry Registry Authority (FINRA) and the Securities and Exchange Commission in their bid to gain a crowdfunding portal license.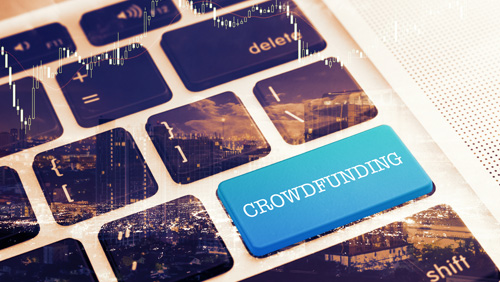 FINRA is a not-for-profit organisation, operating separately from the US government but authorised by Congress to protect American investors from being ripped off by dodgy companies. The SEC is an arm of the government looking to achieve the same goal.
The new licensure will see YouStake become the first crowd funders to offer verticals across a wide variety of sports. The website currently advertises markets in cards, bowling, drone racing, eSports, golf, MMA and tennis, although poker tournament sponsorship is currently taking a brief hiatus while they apply for the license.
YouStake is also widening their scope of value transactions by allowing sportsmen and women to offer private coaching and merchandising through the crowdfunding platform.
In a press release issued by YouStake, CEO, Frank DeGeorge, said the new Crowdfunding Portal license would allow his team to 'revolutionise the sponsorship industry, not just for poker, but all skilled games and sports verticals.'
The moves that YouStake is making have a double benefit for punters. Not only will they be able to widen the net to capture more sports verticals, but the ability for YouStake to do a Full Tilt will have significantly reduced with the overlords at FINRA and SEC keeping an eye on things.
There are also plans to shake up the payment processing systems.
"We are in the process of evaluating and updating our payment processors and methods and are always ready to process cash-outs for all current users." Said YouStake COO, Scott Hansbury.
YouStake has over 6,500 registered users and handles more than $8m in cash transactions. Ambassadors for the site include the former World Poker Tour (WPT) Player of the Year Anthony Zinno and WSOP Main Event Champion Jamie Gold.
Last year, crowdfunding was responsible for generating over $34 billion in cash transactions worldwide.
Comments