Poker staking platform YouStake has broadened their horizons after teaming up with eSports tournament organiser Rivalcade in a move that will allow eSports fans and players alike to enter the staking business within a safe and controlled environment.
I once nearly won €70,000.
It was in 2011 at the World Series of Poker Europe (WSOPE) Main Event at Cannes. The buy-in was €10,000, and I bought 5% of John Eames action.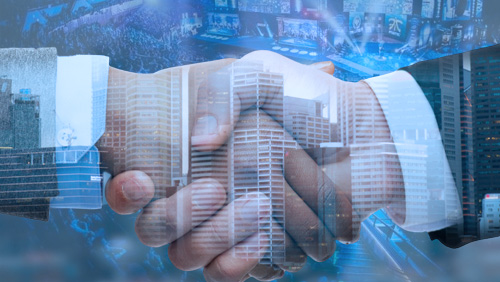 We were down to the final three tables and the 2009 Grand National apart when my boy's horse Mon Mome won at odds of 100-1, I had never been as excited about a bet of mine as I was at that moment.
And then, Patrik Antonius, the man who regularly pops into my head in nothing but a pair of white Calvin Klein underpants, ended my dreams crippling Eames, leading to an eventual 20th place exit. My €70,000 turned into €1,350.
And the bug burrowed deep into my brain.
Every time Eames played a poker tournament I wanted a piece of his action. The domino effect was in play. The thought of him winning without me having a piece of his killed me. In 2014, he went to Las Vegas and won the World Series of Poker Circuit (WSOPC) Main Event for $289,706 and by that time I had run out of money!
Staking is big business in poker.
Not only does it allow muppets like me to get excited about the progress of much better players, but it allows those much better players to keep in the game. Staking is arguably an essential foundation of the entire poker industry and without it, the landscape would look very different.
Both Eames and I did our deal the good old fashioned way. Well, in truth, there is nothing 'good' about the old fashioned way. We have all heard the stories of people being backed for six figures only for their horse to gallop off to the nearest baccarat table and blow the lot.
In recent times, savvy entrepreneurs have tapped into this market and thrown a protective blanket over it. One such company is YouStake. A staking marketplace that offers both backers and horses the opportunity to do business with all the messy aspects of the transaction taken care of.
If you look at the YouStake marketplace today, you will see the Global Poker League (GPL) Las Vegas Moneymakers star, Scott Ball, selling 10% of his Unibet Open Copenhagen package at a markup of 1.2. Allen Kessler is also selling action as is the former World Series of Poker (WSOP) Main Event winner Jamie Gold.
So if it works for poker players why stop there?
The eSports industry differs from poker in as much as the professional eSports athletes are paid to play. But not everyone within eSports is a pro. Rivalcade is an esports tournament platform that allows anyone to compete in a variety of different esports and console contests for minimal buy-ins.
Both Rivalcade and YouStake have forged a partnership that will allow eSports fans to take a piece of their favourite stars via the YouStake platform. It's a deal that the Rivalcade CEO, Scott O'Leary believes could help triple the size of the market over the next few years.
The deal will see YouStake plough $50,000 in sponsorship money into Rivalcade tournaments over the next 12-18 months. In return, Rivalcade will promote the staking site amongst their many thousands of players. YouStake will handle all the admin work including managing all financial transactions and providing tax documentation.
The move will allow a broader range of eSports athletes to compete in more tournaments without the need to search for sponsorship deals.