The price of popular cryptocurrency bitcoin plummeted late Thursday amid reports that the Chinese government is considering a fresh crackdown on digital currency exchanges.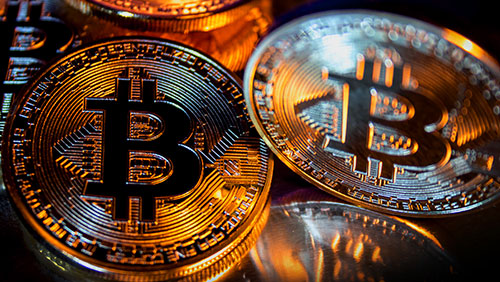 According to a Bloomberg report, authorities in China are looking at regulations that will pave the way towards limiting transactions on China-based exchanges in order to stop money flowing out of the country. This, in turn, has caused the price of bitcoin—which has been enjoying a week's worth of gains—to hit a low of $687 overnight.
Chinese authorities are reportedly also seeking to cap the number of bitcoins that are being sent abroad—not that this scenario can be enforced. Still, regulators can pressure companies that deal with cryptocurrency.
This isn't the first time that Beijing has dealt digital currency with a heavy hand. In August, search engine Baidu stopped all bitcoin and digital currency-related advertising on its network as part of the company's plan to cull out scam-like cryptocurrency advertisements on the platform. Analysts, however, also pointed out that the pull out could be due to a request from the government.
Digital currencies have a murky status in China, but there are indications that the country is keeping up with the changing times. The government is reportedly planning on having a set of laws that will consider cryptocurrencies as properties "almost on par with physical and financial assets," which means that they will be under the scope of the civil rights related to property in general.
Recently, bitcoin's price has been sailing as worries over the serious devaluation of the Chinese yuan have pushed traders into buying digital currency, which has long been called a "safe haven" asset that shows its strengths as an investment vehicle "in time of macroeconomic uncertainty." And this could've attracted the attention of the Chinese government, which, in turn, is now looking to take preemptive action.
Current bitcoin price and trade volume
Bitcoin managed to recover on Friday, trading at $705.21 with a trade volume of $11.39 million.