Bitcoin payment service provider BitPay has launched its latest advancement—a full-featured app for purchasing, storing and spending the popular digital currency.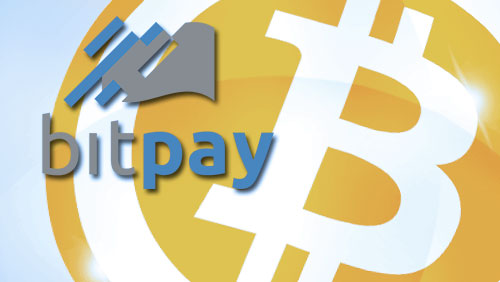 The new app, announced during the Money 20/20 event in Las Vegas, will allow bitcoin to be converted to dollars via an integrated BitPay Visa prepaid debit card, according to a Nasdaq report. Visa is currently the only debit card used by bitcoin users across the United States.
BitPay's new app promises to give users "full control over their funds at all times through device-based private keys, backup protocol and multi-device authentication." Current services normally require users to maintain their bitcoin in company-managed accounts, making them vulnerable to security breaches and hacks.
BitPay CEO Stephen Pair said the app provides a "new way to bring more users and companies into the bitcoin ecosystem."
"This app is built on years of work spent refining the bitcoin payment experience with BitPay merchants and building a more secure bitcoin wallet with the Copay platform," BitPay Marketing and Communications Manager, James Walpole, told Bitcoin Magazine. "We think we've been able to answer one of the core problems that have locked new users out of bitcoin: how to offer a beginner-friendly experience that doesn't sacrifice security. This app is a way to get everything you need to start right with bitcoin, without trusting your money to a third party that can be hacked."
Bitpay, which claims to be the world's largest bitcoin payment processor, recently made the headlines when it announced that it had helped NetBet become the first online gambling operator licensed by the UK Gambling Commission (UKGC) to offer bitcoin deposit and withdrawal options to its online sports betting and casino customers.
The company said NetBet opted to include Bitcoin payment options to better serve the UK's growing digital currency user base and to offer customers the peace of mind that comes with freedom from online payment fraud. Given the relative novelty of Bitcoin in the UK online gambling marketplace, Bitpay said it worked closely with NetBet to ensure its new payment option met all UKGC requirements.
Current bitcoin price and trade volume
The price of bitcoin rose to $685.23 on Thursday morning, with a trade volume of $14.26 million.