A punter's group has accused British bookmaker William Hill of deliberately delaying – or even avoiding – the payments of winning bettors by brandishing its terms and conditions of its withdrawal procedures.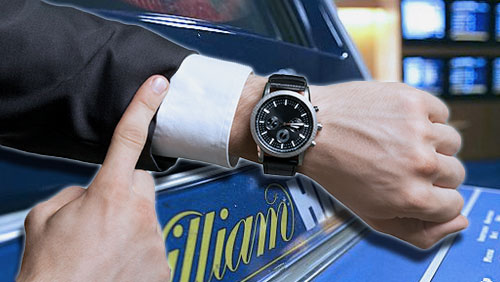 Justiceforpunters.org has called on the UK Gambling Commission to conduct a thorough probe on the rules set by bookmakers on paying winning bets, which the group finds to be discriminatory, according to The Guardian.
The group's founder Brian Chappell cited the case of a successful punter who was forced to wait nearly a month to be paid £13,000 (US$ 15,963.61) in winnings. He said the punter, which the news website declined to name, sought his help to withdraw about £20,000 (US$ 24,559.40) from William Hill.
According to Chappell, the supposed bettor opened an account with William Hill in mid-July and deposited a total of £7,100 (US$8718.59) over the course of the next four weeks, and placed a series of mostly three‑figure bets on racing.
Hills informed the punter in mid-September that the sportsbook will no longer accept £100 bets (US$122.80) from his account and would in future restrict him to stakes between £10 (US$12.28) and £50 (US$61.40).
The problem of the punter, according to Chappell, started when he requested a withdrawal of £19,600, including his original deposit.
Over the course of a week, the backer was asked to provide a series of documents to confirm his identity, despite having cleared the firm's standard ID procedures – as required by the Gambling Commission – on opening the account.
Additional documents were provided as requested, but a week after the withdrawal request, the punter was told that his account was being closed because the documents could not be verified. The balance of about £20,000 vanished from his account on 24 September – but did not reappear in his bank account.
Chappell pointed out that the punter was able to deposit £10 (US$12.28) and bet to what supposed to be an already closed account on October 5. Two days later, Chappell said the bettor's full balance reappeared on the account, and was successfully withdrawn.
"Case won. They couldn't pay his £20,000 because they couldn't verify his account, but then they still let him deposit and bet," he said. "This is a classic example of what some firms are doing and we are getting more cases like this than anything else on the website at the moment. When people lose, they never ask for this information."
In response to the allegation, William Hill defended its stringent identity checks over paying out winning punters.
While it cannot comment on a specific case, William Hill told the news website: "Under the Gambling Commission regulations we are obliged to carry out certain customer due diligence and anti-money laundering checks," a spokesman said.
"We perform a number of automatic checks immediately after account registration, using information provided by the customer, along with electoral roll and debit/credit card verification. If we can't verify who a customer is or there are any queries, we ask for further details to help identify the account holder.
"In the instance of a particularly large bet or sizeable win, we are fully entitled to ask for further checks to ensure we are happy there is no fraud or money laundering taking place. This is to ensure the company is completely compliant and we meet our regulatory requirements."