To establish a foothold the Latin American market, Malta-based daily fantasy sports operator Oulala.com will use the kind of language that is known to all South American countries: football.
Valery Bollier, chief executive officer of Oulala.com, said they are now targeting to establishing their fantasy sports footprint in the Latin American markets by offering its platform to South American football clubs.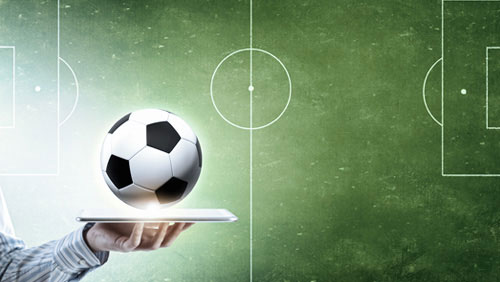 The first team to experience the thrill of their DFS platform is the Argentinean football clubs, according to Bollier.
"LATAM markets are incredibly competitive, with very few operators, so I think that our interactive platform with live in-play features is a perfect alternative for Daily Fantasy Football fans. Let's not forget those who are accustomed to sports betting and are simply looking for a different product that allows them to really put their skills to the test," Bollier said in a statement. "We are happy to have partnered with Sebastian who has vast experience with LATAM markets. I'm sure he will be instrumental in growing our Daily Fantasy Football network."
Aside from Argentina, Bollier said that they will be also targeting regional markets for DFS such as Brazil, Colombia and Mexico, all of which are known for their avid football fans. When asked why Argentina was their primary focus, the Oulala chief said that the country's football team is the best national team in the world.
Oulala's game allows users to form their fantasy line-ups for every game day, join or create leagues and then compete against their friends or other users to win real money. Its extensive scoring system – based on more than 70 different criteria – and unique 'live coaching' feature, which enables users to make real-time changes to their fantasy line-ups, make Oulala arguably the most realistic fantasy football game currently on the market.
Top major clubs are scheduled to be presented with Oulala's White Label Affiliation Partnership, similar to the one that Oulala has with Leicester City, the last English Premier League champions.
Boca Juniors, River Plate, San Lorenzo de Almagro, Racing Club, Club Atlético Independiente and Rosario Central are some of the initial clubs being introduced to Oulala.
"Fantasy sports are unregulated in Argentina, and the country has a huge fantasy sports fan base for football," said Argentine entrepreneur Sebastian Pino, who will help with the execution of Oulala's plans. "An estimated 90% of Argentines consider themselves fans of a football club, making it a hotspot for DFS."
We calculate there being around 2 million people in Argentina who have already played fantasy sports games," added Pino who is also involved in financial markets and professional sport activities.