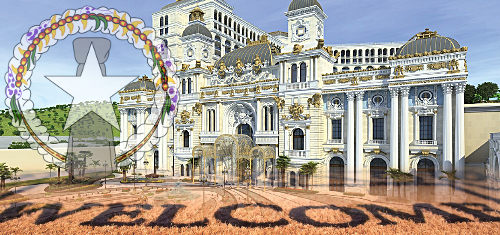 Gaming regulators in the Commonwealth of the Northern Mariana Islands say they have no plans to limit the number of junket operators authorized to bring high rollers to Saipan's lone casino.
Earlier this month, the Commonwealth Casino Commission issued its first junket license to South Korea's Big Bang Entertainment. On Monday, the Commission's exec director Edward Deleon Guerrero said "no number" had been set as the upper limit of junket operators licensed to serve local casinos.
Guerrero told the Saipan Tribune that the Commission was still vetting the 17 junket applications it has received in addition to Big Bang's. Guerrero said the Commission was also enlisting the help of Saipan's only current casino operator, Hong Kong-based Imperial Pacific International, to help vet junket applicants "from the financial perspective."
Imperial Pacific's local subsidiary Best Sunshine International opened a temporary casino in a shopping mall last November while it finishes work on its permanent gaming venue. That permanent venue, previously referred to in filings as the Grand Mariana Casino and Hotel Resort, will operate as the Imperial Pacific Resort (artist's impression pictured) when it opens in early 2017.
Best Sunshine had previously handled all its VIP gamblers on a direct basis, a riskier but also potentially more profitable strategy than relying on junket middlemen. But Best Sunshine's VIP turnover fell to $1.55b in August, less than half the $3.2b peak the property recorded in April.
Guerrero said that once junket applicants had passed Imperial Pacific's fiscal probing, the Commission would undertake criminal, background and other checks on a junket's principals and business history. But if Imperial Pacific isn't satisfied, "then that application stops. We do not entertain it anymore."
Imperial Pacific expects to attract great interest from junket operators, in part because the Commission has yet to impose a gaming revenue tax. Zero certainly beats the effective 40% revenue tax imposed on Macau's casino operators, allowing Imperial Pacific to strike favorable deals with the newly cash-conscious junket industry.