Australia's habitual gambling scold Nick Xenophon is stepping up his efforts to curb gambling advertising on television.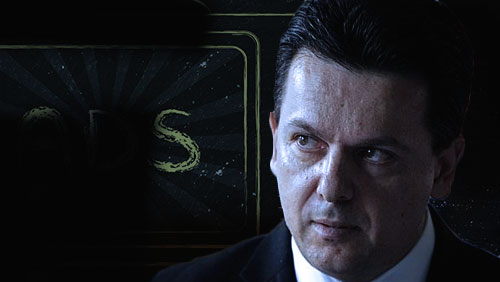 Several weeks ago, the Alliance for Gambling Reform proposed to give commercial television broadcasters a discount on their license fees—a dollar for every dollar that they did not take from a sports betting company. The plan potentially gives a broadcaster over $100 million in license fee discounts annually.
Now, Xenophon is reportedly seeking to hold talks with the Turnbull government and at least three major broadcasters to propose the said offset, according to The Australian. The Senate powerbroker wants to meet with Communications Minister Mitch Fifield as well as Seven, Nine, and Ten networks "in the first sitting week of parliament on August 30."
"I don't think the networks should be out of pocket," Xenophon told the news outlet. "They shouldn't be bearing the brunt of this when it's the government that has allowed it to proliferate."
The independent senator is busy dusting off the gambling reform plan—the one that was junked in 2010—which would pave the way for a ban on sports betting advertising as well as a maximum $1 bet on poker machines, among other measures. Xenophon touched the issue of commercial TV licensing in July, when he said that it was unfair that local TV broadcasters had to pay fees when its competitors like Netflix do not.
There's just one issue, according to Free TV Australia.
The industry body that represents Australia's free-to-air TV licensees pointed out that Xenophon's proposal to lower license fees "are not worth as much as gambling revenue if it is assumed the networks would be granted relief anyway."
"Increased levels of regulation like further gambling advertising restrictions will only cancel out the benefits to industry of getting license fees to a sustainable level," Seven West Media chief executive Tim Worner said, according to the report.
Free TV Australia is adamantly against the proposal to ban gambling ads on TV, stressing that there are already "extensive measures" in place that ensure "community standards are met and that there is responsible advertising and promotion of betting services."
"Continuing to target this industry when we are already by far the safest and most heavily regulated is neither effective nor sustainable," Ten CEO Paul Anderson told the news outlet.
Comments