CataBoom Enhances Social Gaming Experience for Tropicana Entertainment and Delaware North.
DALLAS, TX — August 2016 —  The $1.5 billion social casino gaming industry engages more than 75 percent of its audience on smartphones, and 49 percent on both mobile and desktop (Social casino market—US player insights 2016). In order to further capture this growing audience, top-ranked social casino company Ruby Seven Studios today announced that it is working with behavioral marketing platform CataBoomto bring its innovative marketing solutions to two of its largest game properties, Tropicana Entertainment and Delaware North. The most recent integration resulting from this partnership includes Lucky North Casino, a new free casino game available for download in the Google Play Store.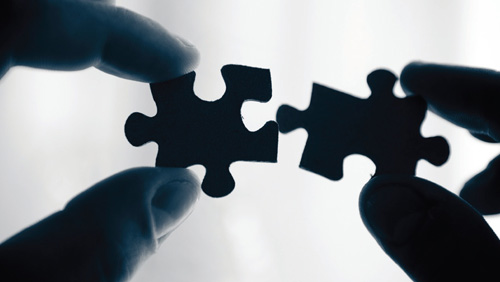 Through this exclusive partnership, CataBoom will incorporate unique gaming technologies that enable instant rewards to enhance Ruby Seven Studios' current social casino games, helping them further engage players across platforms. The partnership also extends offline to the many land-based casinos that Ruby Seven works with.
Now, players will be instantly rewarded no matter whether they win or lose, enticing new and existing players to keep coming back for more. Currently, players can win prizes that include gift cards, in-game currency and the chance to win $100,000. The result is a more positive user experience and growth in retention.
"Incorporating real prizes into our games helps differentiate our offerings from others in the crowded social casino space, and helps keep us on our players' minds," said Michael Carpenter, CEO of Ruben Seven Studios. "CataBoom's technology solutions allow us to reward players with items that are of value to them and, as a result, we're seeing higher levels of engagement and return."
With 7 out of 10 playerschoosing social casino games due to graphics or theme, CataBoom is additionally helping Ruby Seven Studios stand out with its customization options. Each campaign is personalized based on the game and property. CataBoom is also scalable, so that players can have a seamless gaming experience on both mobile and desktop, enabling Ruby Seven Studios to capture the high percentage of players that migrate between platforms.
"At CataBoom, we understand that providing a high-stakes prize, coupled with a game, can boost player acquisition and grow retention by as much as 90 percent day over day," said Todd McGee, CEO of CataBoom. "Our technology solutions make it easy for social casinos to incorporate these crucial elements into their games, so they can further differentiate themselves in this crowded space, while at the same time growing their business."
Ruby Seven Studios is among many online and social gaming companies turning to CataBoom for its marketing solutions. CataBoom is working with global brands and major media companies across a variety of industries looking to better engage consumers by building brand loyalty through instant and consistent rewards.
About CataBoom
Founded in 2012, CataBoom is a behavioral marketing platform that helps businesses change consumer behavior by instantly and consistently rewarding them for their engagement with a brand. CataBoom's innovative technology makes it easy for marketers to create engaging campaigns in minutes across social, mobile and web and build brand love by tapping into consumers' innate desires to play and win. To learn more, visit www.cataboom.com.
About Ruby Seven Studios
Ruby Seven Studios is a top ranking social casino gaming company based out of Reno, Nevada, and Kochi, India. Its mission is to bring casino game content to land-based, online casinos and media partners through strategic partnerships, which now include Pechanga Resort and Casino, Tropicana Entertainment and Gala Coral group. With more than 100 employees worldwide, Ruby Seven Studios has created over 20 titles for the Apple, GooglePlay, Amazon Kindle, Facebook, Yahoo, and web platforms. Some of its top ranking titles include TropWorld Casino, Magician Casino, Big Spin Bingo, Ruby Seven Video Poker, and TimeQuest Slots. To learn more about Ruby Seven Studios and its continued success, please visit www.rubyseven.com.