Apple is known—infamous even—for its iron-fisted control over which apps it will host on its App Store. However, there are some malicious bitcoin wallet apps that have managed to get listed on the store.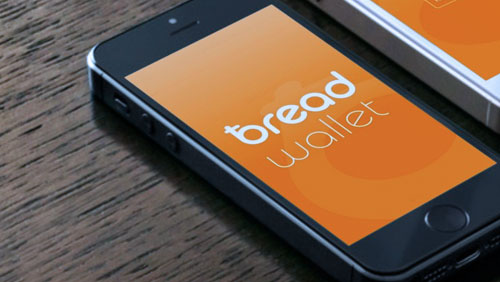 The latest version that appeared on the App Store is called Breadwallet – Bitcoin Wallet by Bitcoin Wallet. The app is another clone client for Breadwallet, which discovered a fake version of its mobile wallet app in the store last week.
The fake apps appeared to be "aping portions of source code, icons, and graphics from legitimate apps" to trick users into thinking they were downloading and using official wallets, according to reports.
Apple has removed at least eight of the malicious apps listed by Breadwallet, which include clones of Blockchain, GreenBits, BitGo and Coinbase, EconoTimes reported.
However, the entire incident has put a huge question mark on how the tech giant reviews the apps that it offers on the App Store.
"We talked with one customer who claims to have lost about $10,000, and if we go and look at the coin address where those coins were deposited, last I checked there was $20,000 listed at that address," Breadwallet co-founder Aaron Voisine told MotherBoard in an interview.
Bitfinex is back in business
Meanwhile, digital currency exchange Bitfinex has resumed trading last Wednesday—more than a week after it was hit with a security breach that cost the company more than $61 million worth of bitcoin.
In a blog post, the Hong Kong-based bitcoin exchange said it has reinstated all trading functionality, while all listed currency pairs will be brought online. Deposits and withdrawals have also been enabled for bitcoin, ether, classic ether and US dollar.
Last week, Bitfinex was forced to stop all trading operations after discovering a security breach in the system, which led to a loss of 119,756 bitcoins.
As part of its recovery, the digital currency exchange imposed a 36% of generalized loss across all account balances. Bitfinex also issued a token via the Omni protocol, labeled BFX, which can be traded soon.
"We have added additional platform and infrastructure security checks; regenerated all encrypted services, including wallets, security tokens and passwords; moved funds to multisig cold storage; re-evaluated all third-party integrations; performed a comprehensive system audit in order to identify vulnerabilities; and, rebuilt our entire platform on new infrastructure," the exchange said.
Current bitcoin price and transaction volume
The price of bitcoin recovered slight on Thursday, trading at $592.02 with a market cap $9.31 billion and a trade volume close to $35 million.
Comments