After being left for dead, the prospects of Japan passing a casino legislation is back on the table, and now with a 50-50 chance of succeeding.
Japanese media outlets reported that for the first time since 1989, the ruling Liberal Democratic Party has gained outright majority in both houses of the legislature after an independent legislator in the House of Councillors decided to join the LDP, effectively giving the party the 50% plus one majority it needed.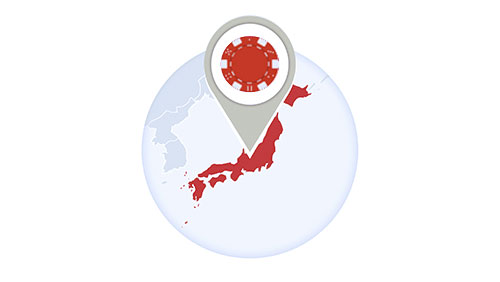 Having an outright majority allows LDP to push through with any legislation it wants even without relying on help from either its coalition partner, the Komeito party, or any of Japan's other political parties.
So what does this mean for the long-stalled gaming legislation? Well, the so-called IR bill can now be passed easily—in theory, that is. There's still the issue of how Prime Minister Shinzo Abe ranks gambling on the government's priority ladder.
Still, this news should be enough for casino operators to step up their Japan efforts, according to Union Gaming analyst Grant Govertsen.
"While earlier this year we would have assigned a very low probability to the passage of the IR bill, the change in political fortunes of the LDP necessitate a change in our view, and we would currently assess the odds at better than 50/50 when contemplating the fall of 2016 or spring 2017 legislative sessions," Govertsen said in a note.
The Diet first needs to pass the IR Promotion bill, which would essentially decriminalize casino-style gaming. A second bill—IR Implementation bill—will contain all of the necessary details so potential developers can assess their strategies.
"This could very well push the beginning of construction to 2019 or 2020 and suggests that 2022 is the earliest an IR is likely to open," Govertsen said.
If the IR bill pushes through the legislative floor, Japan might issue two large licenses—one in metro Tokyo and another for Osaka—while licenses for smaller locations such as Hokkaido could be issued "at some later date."
So far, there are two top contenders for the Tokyo and Osaka licenses: gaming mogul Kazuo Okada's Universal Entertainment as well as Sega Sammy, which is set to open the Paradise City in Incheon, South Korea.
"Given what will likely be a strong inherent bias for Japanese participation in IR consortiums, we have to assume that these two Japanese companies will have a seat at the table regardless of the success of their IR projects," Govertsen said.
However, there's still a chance that Macau's big six casino operators and Genting Singapore will throw their hats into the ring.
"We would speculate that international gaming companies might end up participating in Japanese gaming expansion via minority stakes in projects that have development costs in excess of $10 billion," according to the analyst.
Comments