Philippine immigration authorities swooped down an office building in one of Manila's business district and rounded up 17 South Korean fugitives accused of running an illegal online gambling den.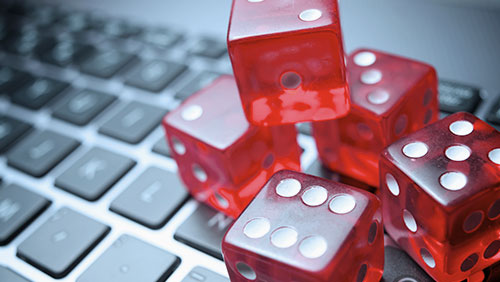 The raid of illegal gambling dens inside units 702 and 905 of One Corporate Center, Pasig City was the first operation carried out by the Philippine government since President Rodrigo Duterte took over the country in July.
The  arrested 17 South Korean nationals were identified as Kim Minkook, Yu Doohee, Lee Byungkon, Lee Seungho, Jo Joongwon, Choi Myoungsoo, Jang Hyoungjun, Kim Hansaem, Park Sungjun, Bae Mungwon, Lee Seungho (Seungho), Lee Yungyu, Hong Ukjin, Han Sang Seo, Park Yungjin, Kim Kyungjin, and Kim Tawewon.
It turned out that the arrested suspects were "fugitives from justice" who were facing criminal charges in South Korea for violation of National Sports Promotion Act and conspiring and operating an illegal gambling website/den.
BI spokesperson lawyer Antonette Bucasas-Mangrobang said verification with the bureau's Centralized Query Support System (CQSS) revealed that the Korean nationals have no subsequent travel since their last arrival after being admitted under a Cagayan Economic Zone Authority (CEZA) Visa.
"Initial information disclosed that subject Korean nationals are operating an illegal on-line gambling den," she said in a statement to CalvinAyre.com.
Days prior to the raid, the immigration officers, with the assistance of Police Liaison Officers from the Korean Embassy in Manila, conducted a surveillance in the building to validate the information that the suspects were indeed operating a gambling den.
The immigration team swooped down the building after getting a confirmation that they were inside the two subject units. Mangrobang said the suspects were caught in the act of manning their computer stations while being engaged in illegal online gambling;
"The suspects were directed to present their immigration documents but all failed to present one except Bae Myungwon who presented a valid Korean passport with Passport No. M25206756 issued on 19 December 2008 and valid until 19 December 2018," Mangrobang said.
"For failure to present any immigration document and for posing risk to public safety and security being fugitives. The suspects were duly apprised of their constitutional rights in a manner that they can fully comprehend and in a language that they can fully understand under the interpretation of Chief Inspector Yun Won Chang," Mangrobang added.