3-barrels of pure value including Nolan Dalla's legal team asking people to reserve judgment on the Jaclynn Moskow case until the lawsuit has revealed the full truths, six people are inducted into the Seniors Poker Hall of Fame, and World Poker Fund Holdings create a recruitment agency.
The Law Office of Linda Kenney Baden has issued a statement asking the general public to remain without judgment as Nolan Dalla fights back against allegations that he sexually assaulted Jaclynn Moskow during an after-show party in a bar in Pittsburgh.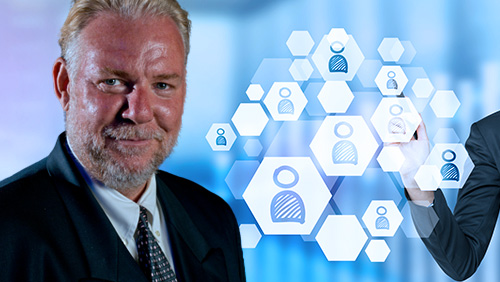 The statement released by Linda Kenney Baden, who is representing Nolan Dalla, in his defamation lawsuit, levied at Ms Moskow, reads:
We ask on behalf of Mr Dalla that everyone withhold the rush to judgment that can forever and irretrievably destroy a person's life, reputation, family, and work.

Dalla is suing Ms Moskow for defamation, false light, intentional and negligent & tortuous interference after the cash game player alleged that Dalla thrust his face into her cleavage (known at motor boating) in the wake of a toast Dalla had made at the Tilted Kilt bar in Pittsburgh.
Dalla's legal counsel also states that video evidence of that night has been obtained and handed over to the Nevada, trial counsel.
Lawsuits take time to reveal full truths
Unfortunately for Dalla, and anyone else who is caught up in these he said/she said debates, social media doesn't ascribe to those rules.
The case continues.
Wait…There's a Seniors Poker Hall of Fame?
I learned something new today.
I knew there was a Poker Hall of Fame (PHOF). I have even seen it. I also know there is a Women in Poker Hall of Fame (WiPHOF). I didn't know there was a Seniors Poker Hall of Fame (SPHOF). But I do today, thanks to Poker Update scribe James Guill.
The idea came from the very experienced noggin belonging to 'Oklahoma Johnny' Hale. You may remember the 89-year old made the news after asking people to stand and recite the 'Pledge of Allegiance' before the commencement of the 2015 Seniors Championship. It seems some people didn't take too kindly to the World Series of Poker becoming the American Series of Poker, for the day, and they let him have it on Twitter.
Hale is the creator of the Seniors World Championship of Poker (WCOP). This weekend, the Golden Nugget hosted the annual event that included a $10,000 High Roller and an induction ceremony for the SPHOF.
Six people were inducted, compared to the usual one or two from the other two branches of HOF. They included player, coach, and author, Mark Tenner; player and author Bob Ciaffone; the first female to ever cash in the WSOP Main Event, Wendeen Eolis; WSOPC gold ring winner, and writer, Max Shapiro; PHOF inductee and three-time WSOP bracelet winner, Lyle Berman, and the creator of the TEARS tournament structure system, Tex Morgan.
What's your view on the SPHOF and it's value within the poker community?
Another Partnership For World Poker Fund Holdings
The Word Poker Fund Holdings (WPFH) are at it again, this time partnering with a recruitment agency in a bid to help improve the hiring process within the gaming sector.
Recruitment.com, a recruitment agency that matches the right talent to the right company and vice versa, and the WPFH, have become partners in a brand new company known as Recruiter.com Gaming Group aimed at proving recruitment related services for the gaming niche.
The new enterprise aims to connect with casinos from all over America in a bid to offer them innovative solutions for their recruitment dilemmas.
In 2014, studies showed the US gambling industry was worth an estimated $240 billion and employed 1.7 million people. That figure will have risen significantly in the past two years, with the increase in popularity of social and video gaming also coming into the overall 'gaming' equation.
Eddie Kwong, VP of Investor Relations for the WPFH said that this latest partnership was a part of their overall strategy to 'aggressively' expand 'through partnerships and endorsements'.