Tyler and Cameron Winklevoss are rowing across the Atlantic—figuratively speaking, of course—to bring their Gemini cryptocurrency exchange to the United Kingdom.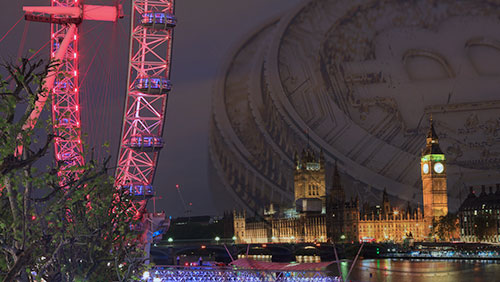 The twin brothers and former Olympic rowers announced early this week they are opening an exchange in London, where UK residents can buy and sell bitcoins as well as ether. Gemini customers in Britain can buy ether with bitcoin or even sell ether for bitcoin.
The Winklevoss brothers, who were made famous by the Hollywood film "The Social Network," became digital currency entrepreneurs in late 2015—after winning a $65 million settlement from Facebook—when they launched online marketplace Gemini in New York. Several months later, Gemini became the world's first licensed ether exchange.
Tyler Winklevoss told The Telegraph: "We know there's been a lot of demand for our services in the UK, we know there's a strong desire, New York and London are financial capitals of the world and speak the same language."
The brothers plan to add support for bitcoin and ether trading with U.S. dollars, a feature already available in the United States, for their UK and Canadian customers.
It's worth noting that despite the hype surrounding Gemini, the digital currency exchange is still young and lags compared to other exchanges such as BTC China or HaoBTC when it comes to bitcoin trading volumes. And this is something the brothers hope to address by expanding their market.
In an interview with CNBC, Tyler Winklevoss said Gemini's "onboarding queue is huge" and has continued to grow despite the exchange's young age. "We are really young and it's a really new space and it's just the beginning but we are really encouraged with the growth and the way things have been going."
Current bitcoin price and transaction volume
The Winklevoss brothers UK launch could not have come at a worse time—or better, if you're a half-glass full kind of guy—with the price of bitcoin dropping due to a weakened market outlook. On Thursday, the price of bitcoin fell to $668.81, with close to 15.69 million bitcoins in circulation.
Comments