It seems like we do the same, stupid song and dance every year. We convince ourselves that these young kids are ready to have huge impacts on NBA teams, and forget that "once in a generation" talents are harder to come by than we'd all like to admit. It's like the NBA Draft is the last bastion of the old school thinking and that totally sucks for us as fans.
The NBA as a whole has moved in a different directions. Every team needs role players. The Warriors needed Andrew Bogut to play big defensive minutes the same way that the Cavaliers needed Kevin Love and Tristan Thompson to break out in the same way. Not every team gets a LeBron James or a Steph Curry. But everyone that's in the NBA can find a place on a roster as serviceable specialist.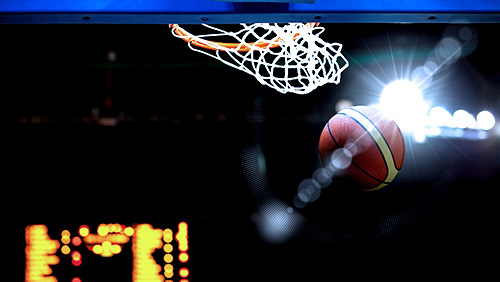 The morons that cover the NBA Draft, however, will tell you otherwise. Tim Legler will scream about wingspan as if America made it a drinking game. Dude, we were making fun of your obsession with arm length not encouraging you to scream louder. The whole process drives me nuts.
There is a better way to watch the whole process. In each draft, there's usually up to three players who are legitimately franchise altering. Below them there are usually five or six players that can slip on to a decent roster and make a significant difference because they have a particular set of skills.
Then there are the guys that are all raw potential, upside and physical talent. In truth, this crop pans out half the time and busts the rest of the time. Why? Because basketball is becoming an increasingly technical game and to contend you need to check off a long list of boxes if you're not picking first or second.
2016 NBA DRAFT ORDER
| | | | |
| --- | --- | --- | --- |
| 1 | Philadelphia 76ers | 16 | Boston Celtics |
| 2 | LA Lakers | 17 | Memphis Grizzlies |
| 3 | Boston Celtics | 18 | Detroit Pistons |
| 4 | Phoenix Suns | 19 | Denver Nuggets |
| 5 | Minnesota Timberwolves | 20 | Indiana Pacers |
| 6 | New Orleans Pelicans | 21 | Atlanta Hawks |
| 7 | Denver Nuggets | 22 | Charlotte Hornets |
| 8 | Sacramento Kings | 23 | Boston Celtics |
| 9 | Toronto Raptors | 24 | Philadelphia 76ers |
| 10 | Milwaukee Bucks | 25 | LA Clippers |
| 11 | Orlando Magic | 26 | Philadelphia 76ers |
| 12 | Utah Jazz | 27 | Toronto Raptors |
| 13 | Phoenix Suns | 28 | Phoenix Suns |
| 14 | Chicago Bulls | 29 | San Antonio Spurs |
| 15 | Denver Nuggets | 30 | Golden State Warriors |
THE TOP PICK – Brandon Ingram vs. Ben Simmons
To be frank, all signs point to Philadelphia drafting Ben Simmons. I don't think it's the right move, but who am I to judge a well-oiled machine like the Sixers that always makes the right moves? Oh wait…
About a month ago I was pretty adamant that Brandon Ingram seemed like the better, overall prospect. The small forward out of Duke has everything you want in a player despite his size. There's no doubt that he's going to eventually fill out his skinny, 195 pound frame so that shouldn't even be a concern.
What I liked most about Ingram is that he actually seemed to give a shit while playing at Duke. The Blue Devils were severely underpowered entering the tournament, but he literally put the team on his back with 23.0 points per game. He certainly proved in that tournament that he could outwork his lack of size. Plus he was flat out sensational until his team was knocked out of the Sweet 16 by Oregon.
Cue Ben Simmons, who was so lackadaisical during the entire college basketball season that LSU didn't even make the tournament. You can definitely make an argument that Simmons is a franchise-changing player, but I'm not necessarily sure that the character foundations are there. This is a guy who was literally too dumb – or too lazy – to attain a decent enough GPA to be considered for the College Basketball Player of the Year Award.
We all know how hard it is to become an effective NBA player. That's why there are so many wash outs and busts that come out of the lottery portion of the draft. So why would you take a chance on a prodigal talent that hasn't shown a pinch of work ethic over another outstanding prospect who's shown nothing but?
Ingram absolutely makes the most sense for Philadelphia. As he showed at Duke, he's willing to make the most out of a bad situation. His body of work is proven. There's nothing to worry about. If you're going to take a chance at building around any kid, it's the one who already has the battle scars.
Simmons makes a better fit for a team that's laid the foundation of their own identity. He's going to be an outstanding supporting role player on a team that already has established stars. A passing big man that can do everything? Simmons could be Draymond Green without the intangible personality quirks that make Green so unique.
Unfortunately that means that he's a better fit for Boston than any other team. Will Philly pass on him? Probably not. And if Simmons goes to the Sixers, I'm not entirely sure he has the mental resolve to survive, let alone thrive.
CAN BUDDY HIELD CRACK THE TOP-TWO?
Buddy Hield is awesome. The sharp shooting guard has already worked out for the Lakers and is drawing major interest to fill the void left by Kobe Bryant at shooting guard. Luke Walton will be the head coach next year and any system he builds will require scoring guards. Buddy makes perfect sense.
Hield doesn't have a great jump shot, which might present problems, but his work ethic is hard to doubt as well. Listen, I absolutely love Hield. Scoring is becoming a major premium in this league, which feels like shocking news. The issue for Hield is a matter of circumstance.
Boston doesn't seem crazy about him (because they already have a ton of guards and are more likely pointing towards Kris Dunn out of Providence). The Suns and Timberwolves are stacked at guard as well. He could fall to the Pelicans at #6, which almost seems serendipitous given that Anthony Davis apparently needs all the help he can get.
The major wart for Hield isn't his offence. There are going to be question marks about his defensive abilities. But a lot of the concerns about Hield can be washed away by his proven commitment to being the best that he can be. If it's a basketball problem, he can find a way to fix it.
But I wouldn't necessarily rule out the Lakers. Did I mention that Hield's agent is Rob Pelinka, the same man who was behind Kobe's illustrious career? This probable seems like a good time to point that out.
In truth, if the Lakers don't take Hield I doubt that he ends up going to Boston. He's the most fascinating draft pick only because he could go anywhere from 2nd to 10th and nothing would surprise me.
WHAT ABOUT THE BIG MEN?
This league doesn't seem like it's making room for guys that can really dominate underneath, and that might be a mistake. We just saw how vital a veteran like Andrew Bogut can be to a team like Golden State. There's definitely room on the roster for a defensive threat and an offensive weapon in the paint.
The top guy in this department is undoubtedly Domantas Sabonis. He doesn't jump off the page despite his pedigree, but anyone who knows basketball is well aware that Sabonis has a basketball IQ that's off the charts. He does all the little things right, from footwork to positioning to zipping passes out of the post.
Speaking of size, here comes Skal Labissiere out of Kentucky. The guy didn't do anything in college. He averaged 6.6 points and 3.1 rebounds per game. He's listed at 7-foot-0, but is only about 215 pounds. He's an entire foot taller than Kyle Lowry and about 10 pounds heavier. I'm sure the guy's good at basketball in relative terms, but at some point you need physical specimens to round out your roster. Burning a selection on Labissiere is exactly how you waste your lottery picks because you hope he can actually become something he clearly isn't.
Jakob Poeltl Is a more traditional big man at 7-foot-1 and teetering at 240 pounds. He's going to get drafted about three spots too high simply based on his size. True centers are more so for playoff teams than anyone else. You need guys like that to bang around and do the dirty work unless you have a workhorse like LeBron James (and there's only one of those to go around). If Poeltl does grow in to be an effective rim protector like Andrew Bogut, whom he is compared most often to, then he has a chance to be a steal.
I wouldn't be jumping for joy unless Sabonis or Poeltl land on a team that's already built to support them. Neither is ready to be "the guy" yet, but both could in the not-so-distant future.
THE BIG UNKNOWNS
There are three players in this draft that nobody really know what to make of. One is European Dragan Bender, who has been listed as high as 3rd overall and as low as 12th. Everybody thinks he's either the next Kristaps Porzingis or the next Darko Milicic. It's because everybody wants to believe that they can grab the next, great Euro player. That's fine.
People are entitled to believe that Andrea Bargnani is better than LaMarcus Aldridge, and sometimes it happens that Tyson Chandler is rated higher than Pau Gasol. It's the human factor. We just don't know. But the book on Bender isn't nearly as promising as a lot of other Euros who are making transitions to the big leagues. What makes Porzingis great is that he's an outstanding scorer. Bender hasn't shown an ability to do anything spectacular. Pray your team passes on him.
Another mystery in the NBA Draft is Washington's Marquese Chriss, a spider-like athlete who has a huge wingspan and the nimble movements of a player half his size. Listed at 6-foot-10 and 235 pounds, that's the good part. The bad part is that his basketball IQ is infantile at best, and his body simply isn't ready for the physicality of the league. He's a huge risk. Teams that are still drafting on things like potential and raw talent will drool over this kid.
That's exactly what people are doing with Jaylen Brown out of California as well. Like Chriss and Bender, Brown has been all over the map on mock draft boards. People love his athleticism and toughness but they hate his weird, tweener game. People don't know what he is, and worse yet, they don't know what he might become.
Considering how many kids with "raw talent and potential" have busted in the NBA, it's probably a better idea to go with more polished prospects. It makes more sense doesn't it?
YOU ALWAYS DRAFT LIAM NEESON FROM "TAKEN" WHEN YOU CAN
Back in the day, calling someone a "can't miss prospect" only applied to guys like Dwight Howard and LeBron James. But the NBA has changed. These days, players that can offer a team a particular set of skills can find a home on the right roster. They might be old, and a little weathered, but when I'm picking outside of the top-three, I'd rather draft a known quantity than take a leap of faith and get burned.
Ultimately, that's why I'm high on a guy like Kris Dunn, who is a 22-year old junior and a 6-foot-4 point man who can do everything at a strong level. You're not missing out on anything with Dunn and you know what he is – a capable leader, a solid character guy and a point guard who can shoot well, guard exceptionally and knows the game of basketball.
To a lesser extent, Jamal Murray represents a polar opposite to Dunn but maintains a high value because of his ability to shoot the ball. Murray is a freshman out of Kentucky, who might be the best overall shooter in the NBA Draft and that's a big deal considering where the league is headed with the three-point shot. If you have a distinct, applicable NBA skill than you're worth your weight in rookie contracts. Need scoring, floor pacing, some decent defense and a sharp shooter who can hit from anywhere? That's Jamal Murray. If you can't get him, Brice Johnson out of UNC is the next best option.
It makes sense to gamble on some of the incoming draft prospects. At best, this is a draft with maybe 12 important players in it. Now you know the big players, and you can sit back and watch as teams try to outwit each other. Enjoy it with a big glass of bourbon and a pinch of salt.
The NBA Draft is scheduled for Thursday, June 23rd with coverage beginning at 7pm EST and the draft itself kicking off at 8pm EST. Have fun watching your team screw it up. I know I will.
Comments