Digital currency exchanges are now regulated in Japan.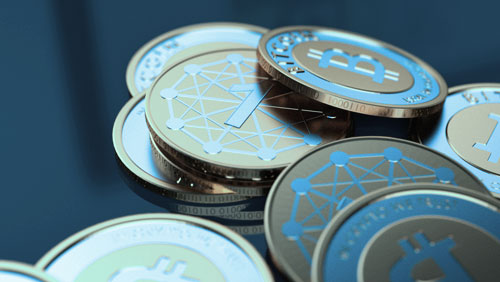 This was after the Japanese Diet enacted a bill on Wednesday that mandates the government's Financial Services Agency (FSA) to regulate virtual currency exchanges and their operators in the country, a Japan Times report revealed.
Under the revised law, operators of exchanges dealing in digital currency such as bitcoin are required to register with the FSA. The agency is also given the mandate to conduct on-site inspections and require operators to follow know-your-customer (KYC) practices.
The new law now defines virtual currencies like bitcoin as "asset-like values," allowing digital money to be used not only to buy goods and services but also as an alternative for legal tender through purchases and trades.
The bill essentially revises the existing fund settlement law, which did not recognize digital currency on par with conventional currencies.
In April, the Cabinet passed a set of bills that recognize virtual currencies "as asset-like values that can be used in making payments and be transferred digitally," according to Nikkei Asian Review.
The recent developments in Japan's crytopcurrency landscape were part of the government's attempt to foster bitcoin usage and blockchain development in the country—two years after it saw the now infamous Mt. Gox exchange implode within its borders.
The 2014 collapse of the Tokyo-based bitcoin exchange and the subsequent arrest of its CEO, Mark Karpeles, was listed in FSA's draft proposal as a key reason for requiring exchanges to provide detailed information not only to the regulators, but also to their customers.
Speaking of Mt. Gox, customers of the now-defunct bitcoin exchange may have something to look forward to in the coming days.
According to digital asset exchange Kraken, some of Mt. Gox's investors may soon be receiving a part of their investments back. Court-appointed trustee, Nobuaki Kobayashi, said they have verified a total of 24,750 creditors, with a total amount claimed to date at JPY263.52 trillion (US$2.41 million).
Kobayashi said Mt. Gox has about 202,185 bitcoins at the time of its demise, which, in today's current value, would amount to US$91.2 million.
"In the near future, claimants will be able to browse the Mt. Gox claims website to confirm their status. While the detailed schedule will inevitably be affected by each creditor's response, we wish to proceed to the distribution process as soon as possible," Kobayashi said in a statement.
Bitcoin opened high at $449.16 but dropped to a low $444.43 on Wednesday before settling in at $448.68, according to Coin Telegraph. Daily transaction volume was up slightly at 15,586,650 compared to the previous day.