FanDuel already has a target date for its debut across the pond, but there's just one problem—the daily fantasy sports operator has yet to receive its UK license.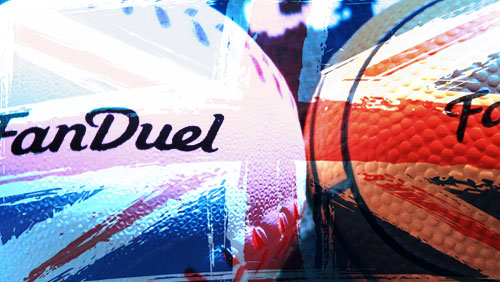 In an interview with Gambling Insider, FanDuel's Eilidh Morrison confirmed the company is eyeing to launch in the UK in August, but he stressed that "the date is not set in stone and still provisional."
It appears one of the reasons why the company is hedging its bets on an August launch date was that it was still waiting for its UK license application to be approved.
FanDuel, which is reportedly planning to offer a football-only product, already has a license to operate remote gambling software but it's not yet allowed to operate remote pool betting in UK.
A quick search on the UK Gambling Commission's (UKGC) website showed that FanDuel's pool betting license application is still "in progress."
The DFS operator applied for a license in November 2016. FanDuel CEO Nigel Eccles told Bloomberg last year that they hope to launch a UK-facing site sometime this year to "test the waters," as "everyone needs to prove that there is a market outside the U.S."
Eccles recently told Venture Beat they already know it's going to be a challenge to operate in two markets, but "every time we looked at international, we said, 'do we go get another 100,000 or 1 million users in the U.S., who are very similar to the users we already have, or do we go into a different market where people behave quite differently?"
If the license pushes through, FanDuel's UK product is expected to be different from DraftKings UK, which offers contests on US sports including baseball, basketball and NASCAR. Eccles said their approach stemmed from the feedback from consumers who want "a product in their currency, in their language, and which was clearly native to the UK."
The Edinburgh, Scotland-based company currently conducts DFS operations in the United States and Canada—a far cry from about six years ago when it was still the seven-man news prediction platform Hubdub, which lets users bet with virtual money on the outcome of major events like presidential elections. Eccles said despite being in the North American market for a good amount of time, it was only in 2015 that they felt "adequately funded to manage both markets."
"We'll launch in the UK to see how it performs with the [English] Premier League and [European] Champions League. Then we'll maybe look at the next market," Eccles told the news outlet.