3-Barrels of a criminal flavour including the rumours that Idris Elba will be joining Molly's Game cast; former high-stakes poker player Arnaud Mimran facing the beak, and the law spoils the fun for poker players in Kingston.
Idris Elba is set to star alongside Jessica Chastain in Aaron Sorkin's movie adaptation of Molly's Game: from Hollywood's Elite to Wall Street's Billionaire Boys Club, My High-Stakes Adventure in the World of Underground Poker according to Variety.
Elba is in discussions to play the role of Molly Bloom's criminal defence lawyer. Chastain is in negotiations to play the lead role of Molly. The biopic follows the tale of a former Olympic wannabe Bloom, who by hook and crook found herself as the host of one of the most controversial high-stakes poker games in history.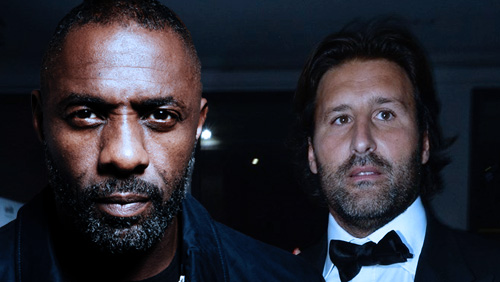 Millions of dollars passed through billionaire business owners, and Hollywood celebrities such as Ben Affleck, Tobey Maguire, and Leonardo DiCaprio, until the FBI shut the game down and arrested Bloom.
"The casting of Jessica and Idris in the two lead roles is any filmmaker's dream come true," Sorkin told Variety. "They're two of the greatest actors of their generation, paired for the first time, and their chemistry will be electric."
Sony Pictures Entertainment doesn't seem to agree. According to The Wrap, distributors Sony has severed ties with the movie. Former Sony Exec. Amy Pascal will continue to serve as producer alongside Mark Gordon. Leopoldo Gout takes the role of executive producer. The movie will now be shopped around at Cannes.
Elba, 43, was at the BAFTA Awards when the news broke. He was up against Mark Rylance for the award for Best Leading Actor. Unfortunately, the Luther star didn't win it this time with Rylance taking home the trophy. Elba is a former Golden Globe and Screen Actors Guild Award winner for his performances in Luther and the recent Netflix success Beasts of No Nation. He recently appeared in cinemas as the voice of the Jungle Book's Shere Khan.
Poker Plays a Part in Multi-Billion-Euro Carbon Trading Fraud Case in Paris

In 2012, the World Series of Poker (WSOP) teamed up with the One Drop Foundation to launch the first ever million dollar buy-in event. In the run-up to the event, the WSOP event released an 'official' list of participants. Amongst them was a man known to frequent select high stakes cash games in Paris, and who finished 13th in a deep run at the Season 2 European Poker Tour (EPT) Grand Final in Monte Carlo, Frenchman Arnaud Mimran.
At the time, it was believed he was one of the richest men in France worth an estimated €1.2 billion. He never played in the event, pulling out at the eleventh hour, and this week his name popped up as a key player in a tax fraud case that has rocked the French nation.
Mimran is one of 12 people standing trial in a multi-billion euro carbon-trading fraud case held in Paris. According to figures supplied by Europol the 12 people involved are responsible for robbing the European Union (EU) of €5 billion, and €1.6 billion in France alone.
The investigations are intensely focused on three men in particular and they all have ties with poker: Cyril Mouly, Arnaud Mimran, and Sammy Souied. These three gifted souls found a loophole in emissions allowances trades, that enabled them to purchase them VAT free from shell companies outside of Europe, and then sell them on with VAT added, but instead of handing the VAT to the government, they kept it. And it was quite a lot of money as you can see above.
Of the three men, only two of them attended court last week, as Souied is no longer with us after being shot and killed by two men on a scooter back in 2010.
The trial ends May 30.
Illegal Kingston Poker Club Owners Have to Stump up £30,000
From big league fraud to little league fraud and two men from Kingston, UK, have been ordered to pay £30,000 to Kingston Council after being found guilty of operating an illegal poker den.
Nicholas Clark and Luke Flack had run the Pool Bar Members Club in Cambridge Road for a year before the fuzz raided the place in December 2014. It transpired that the couple were running illegal poker tournaments up to six days per week, offering prizes up to £300,000.
The pair admitted a broad range of charges including concealing, transferring or removing criminal property and entering into, using or controlling criminal property.
It seems members of the Kingston and Sutton environment service have a zero tolerance when it comes to under the table poker games. Jan Gransden, Enforcement Manager for the service told thiscalledlondon.co.uk, "Poker clubs like The Pool Bar Private Members Club will be found, closed down and their operators prosecuted."