The Wynns' war of roses has taken another turn, this time involving Wynn Resorts Director Robert Miller.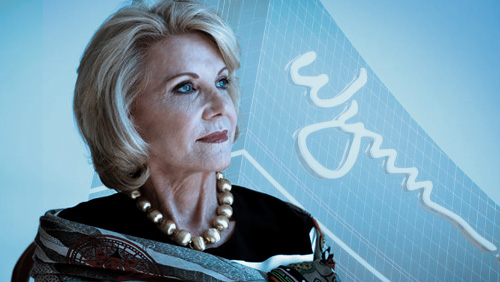 On Wednesday, lawyers for Steve Wynn's ex-wife, Elaine Wynn, filed a motion in the Nevada Clark County Court asking the court to compel Miller to answer more questions in a deposition.
In her latest legal action, Elaine Wynn alleged the casino company "lacks effective internal controls, including a strong and independent board" because nearly all power has been assumed by her former husband.
Elaine Wynn has an axe to grind with Miller. The former governor of Nevada was the head of the nominating and corporate governance committee of the Wynn Resorts board that turned down efforts to re-nominate the former Mrs. Wynn to the board in 2015.
In her motion, Elaine Wynn claimed the board of directors was manipulated by the company's general counsel Kimmarie Sinatra "to facilitate" her ex-husband's bidding, which was why she wants Miller to produce documents and respond to question at his resumed deposition, which "seeks to examine whether the board has fulfilled its fiduciary responsibilities to its shareholders."
The pending court drama—now also starring Miller—is the latest in the Wynn versus Wynn saga involving the control of Wynn Resorts shares. Last month, Elaine Wynn filed an amended lawsuit seeking to reestablish her control over the 9.4 percent stake in Wynn Resorts, which she hasn't had since divorcing Steve for the second time in 2010.
At the time, the couple signed an agreement that gave Steve control over their combined shares. This allowed the Wynn Resorts CEO to wield control of the company, following the forced redemption of Kazuo Okada's holdings in 2012.
Elaine was ousted from Wynn's board of directors last year after Steve accused her of breaching their 2010 agreement by transferring $10 million of her Wynn shares to a charitable foundation under her control without first gaining ex-husband's permission. Elaine, however, claimed her ouster breached that same 2010 agreement, making it null and void.
Elaine's defense team is noticeably playing the case out in the media, while Steve's camp continues its attempt to take the high road—with very little success. Steve's people previously called Elaine "a disappointed ex-wife" who wants to "inflict personal pain on Mr. Wynn" as well as "compromise the corporate stability and financial health," adding that her legal claims should be "an embarrassment to Ms. Wynn and her counsel."