It's all systems go for Tony Fung's $8 billion Aquis Great Barrier Reef project, except for one thing—the casino.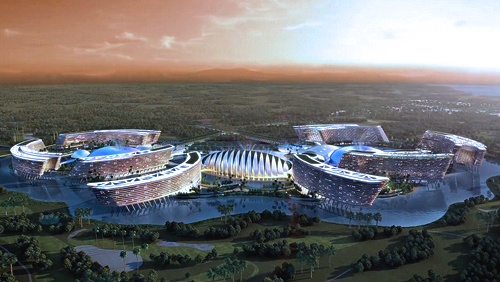 On Friday, Australian media outlets reported that the Hong Kong-based gaming tycoon has canned its plans to add the flagship casino to the project, for now at least.
Local news outlet sbs.com.au quoted Queensland Treasurer Curtis Pitt saying the developers will withdraw its Integrated Resort Development (IRD) application that was needed to get a casino license from the government.
Pitt said that with the casino application out of the way, the developers can focus on submitting the planning requisites and constructing the first phase of the project as early as next year.
"The government has accepted that the Aquis Group no longer requires to remain in the integrated resort development process to see this development progress. I understand that changing market conditions will see a change in the design concept," Pitt said, according to the Sydney Morning Herald.
Aquis's decision to cancel has left opening for new license applications in the state of Queensland. Pitt said Aquis can still apply if the license is still available in the future, but "there will be no preferential consideration" for the casino operator.
Just recently, Aquis announced that it has sealed a deal with two Chinese groups that will provide development and financial backing to its Queensland project.
The long-awaited Aquis Great Barrier Reef project at Yorkeys Knob was planned to have a coastal strip located north of Cairns converted into a colossal integrated resort. According to reports, Aquis plans to build 4,000 luxury hotel rooms on a platform over a series of lagoons during the first stage of development, which is slated for 2017.
A spokesman for Aquis told the Sydney Morning Herald that a casino development in Cairns wasn't ruled out yet, but the company wants to focus on building the hotel part for now.
"Our priority is advancing the real estate approvals for the project and we hope to have these done by the end of the year," the spokesman said, according to the news outlet.
Comments