This is a guest contribution by Cory R. Levi B.A., LL.L., J.D. is a Quebec and Ontario licensed Attorney with the Montreal based law firm of Lazarus Charbonneau (www.lazchar.com) and works in the Gaming and Corporate law departments. If you would like to submit a contribution please contact Bill Beatty for submission details. Thank you.
Last year, I wrote an article on the legal framework of Canada's online gaming industry, specifically discussing the concept of the "Foreign Operators' Principle" and how they legally offer their i-gaming products to Canadians without facing criminal prosecution.[1] But recently, with all of the rumours circulating about Canada being in the midst of reforming its current gaming framework, some questions have arisen as to whether Foreign Operators taking on Canadian-facing business will still be able to operate without legal consequence.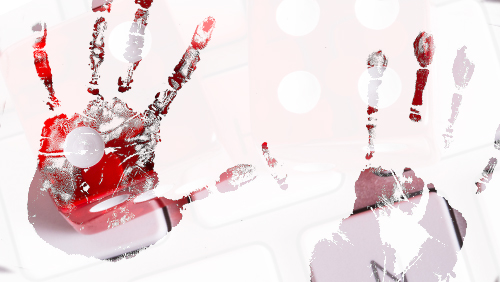 It goes without saying that Canada's provinces have been unsuccessful in their attempt to launch their own self-run i-gaming platforms; British Colombia had complications with privacy controls, while Loto-Quebec just never met the targets it had initially forecasted, and while we cannot confirm nor deny these rumors, it's pretty fair to assume that a regulated i-gaming regime, based on a licensing model, might finally help the provinces increase their bottom lines.
But what just might this model look like? Will it be something like the United States, where each province will have the discretion to determine whether or not it will regulate gaming, or will it be similar to the British model, where gaming will be regulated throughout the country? Will there be only a handful of licenses issued to existing Foreign Operators, or will any operator be allowed to apply? And even more, will this new model govern all forms of gaming (i.e. poker, casino, sports betting, fantasy), or will it be limited to just one type?
For years, and still today, our office has taken the legal position that as long as there is no link between Canada and the online gaming operator (i.e. physical offices, servers, staff, etc. located in Canada), they cannot be found to be in breach of Canadian gaming laws, for the simple reason being that the Criminal Code of Canada, the governing statute on the matter, does not have extra-territorial application.[2] Furthermore, if Canada were ever to regulate online gaming, Foreign Operators would be, as Morden "Cookie" Lazarus, Senior Partner of Lazarus Charbonneau, famously states, "operating legally, out there in cyberspace", unless legislative change occurs.
On October 19th, of last year, Canada's Liberal Party successfully won a majority federal government that would make it very easy to pass and enact legislation; however, in the last five or so years, the only significant gaming Bill that was presented for decree that could have had an impact on Foreign Operators was Bill C-290, which, if passed would have allowed for single-sport betting, and we all know what happened there – it died a very, very slow death. That being said, I don't foresee an amendment to the Criminal Code happening any time soon.
As a result, the only real way for the provinces to prevent Foreign Operators from entering the Canadian marketplace would be by forcing Canadian Internet Service Providers (ISPs) to block them.
It is no secret that more people prefer to gamble online, in the comfort of their own home, than in traditional brick and mortar casinos. In fact, Loto-Quebec, the government agency responsible for gaming in the Quebec, saw its net results over the last decade decline by 4.2%, notwithstanding that its online gaming revenues increased from $50M in 2005 to $250M in 2012. [3]
As a result, in its 2015-2016 budget, the Quebec government indicated that a "legislative amendment will be proposed to introduce an illegal website filtering measure. In accordance with this measure, Internet service providers will not be allowed to provide access to an online gaming and gambling website whose name is on a list of websites that are to be blocked, drawn up by Loto-Québec."[4]
Never before has a Canadian government, federal or provincial, ordered an ISP to block access to a website, as it has long been Canadian policy to not control what Canadians can or cannot access out there in cyberspace. In fact, not even child pornography, Public Enemy Number One as it relates to the internet, has not ever been blocked; albeit Canadian governments do support certain private initiatives in attempting to do so, such as the Canadian Centre for Child Protection.[5]
Oddly enough, Quebec's proposed plan to block websites seems to contradict another of its previously released reports, the Report of the Working Group on Online Gambling, which was mandated with the task of studying the online gaming industry. Therein, the commission issued five recommendations, including the need to create an independent regulatory body that will issue licenses to private operators wishing to enter the Quebec marketplace.[6]
So, here we are, sitting at a crossroad; the Canadian provinces realize there is a need for change in Canada's online gaming industry, but aren't really certain of how to go about it. Do they block access to all Foreign Operators therefore forcing Canadians to play only on provincially operated i-gaming platforms, or do they create a licensing regime allowing for licensed Foreign Operators to continue to serve its Canadian players?
What is certain, is that either scenario would require a change in legislation, which could only happen at the federal level, as the Telecommunications Act strictly prohibits ISPs from mingling with what the public can or cannot view (arguments on freedom of speech come into play),[7] and the Criminal Code of Canada does not have application to Foreign Operators that respect the "Foreign Operators' Principle", as decided by the Supreme Court of Canada.
[1] Canada's provinces look for solutions to i-gaming woes. World Online Gambling Law Report. December 2014. Online at http://www.e-comlaw.com/world-online-gambling-law-report/article_template.asp?Contents=Yes&from=woglr&ID=2137
[2] Criminal Code, RSC 1985, c C-46, s. 2
[3] http://www.budget.finances.gouv.qc.ca/budget/2015-2016/en/documents/BudgetPlan.pdf
[4] Ibid.
[5] https://www.protectchildren.ca/app/en
[6] http://www.groupes.finances.gouv.qc.ca/jeu/pub/AUTEN_OnlineGambling_ENGsummary.pdf
[7] Telecommunications Act, SC 1993, c 38, s. 36.
Cory R. Levi B.A., LL.L., J.D. is a Quebec and Ontario licensed Attorney with the Montreal based law firm of Lazarus Charbonneau (www.lazchar.com) and works in the Gaming and Corporate law departments.