Three top officials of Japan's oldest professional baseball team, Yomiuri Giants, are stepping down following news that another of their players was found to have bet on baseball.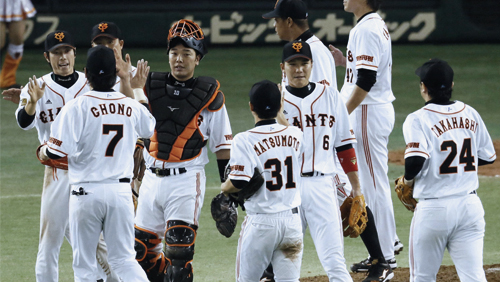 Local media outlet Japan Times reported that Kyosuke Takagi, a left-handed reliever who has pitched in 139 games in the past four seasons for the Giants, came clean about betting on baseball from 2014.
Takagi is the fourth Giants player to have been involving in baseball gambling, but none of the pitchers "were found to have been involved in match fixing or betting on games in which they actually played," according to the report.
The player's admission has prompted Giants owner Kojiro Shiraishi, team chairman Tsunekazu Momoi and the team's adviser Tsuneo Watanabe to announce they are resigning from their positions. Watanabe, a powerful figure in the Japanese baseball world, was the owner of the Giants until he resigned in 2004.
Team president Hiroshi Kubo, who accepted a suspension, was quoted by the Japan Times saying, "The team humbly apologizes for causing trouble in this important time leading up to the opening of the new season on March 25."
Last year, pitcher Satoshi Fukuda was found to have been involved in betting on baseball, including a Giants game—but not the one he was playing in—alongside two other pitchers, Shoki Kasahara and Ryuya Matsumoto.
Kasahara was found to have bet on between 10 and 20 professional baseball games and some high school baseball games in 2014, while also playing mahjong and golf for money. Matsumoto, on the other hand, was found to have bet on a dozen professional baseball games from June to October 2014.
Investigators didn't find any evidence linking other Giants players to gambling. That is until recently, when Takagi admitted he stopped wagering after he lost between ¥500,000 and ¥600,000. According to the news outlet, the player initially lied to his team about gambling but later came clean after consulting his family.
Comments