Lui Che-Woo built his fortune in casinos, but now the Galaxy Entertainment chairman is betting on a new venture: theme parks.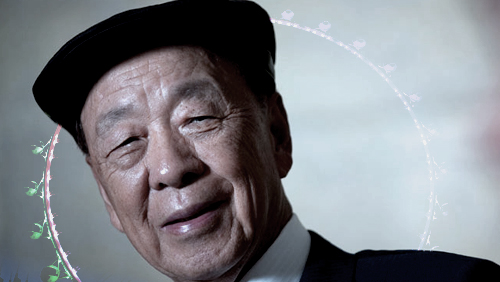 In an interview with Bloomberg Business, the billionaire casino magnate said the next two phases for his company's Galaxy Macau project will include "something special and high-tech," something that could rival the movie Avatar.
Lui told the news outlet: "Nowadays you already see that all these theme parks all have different special ideas. So we're thinking of how to compete against them."
The Walt Disney Co. is set to open its first park in Shanghai in June. The theme park reportedly costs $5.5 billion, and tickets for the park will be priced about 20 percent cheaper than its Hong Kong counterpart.
Lui, however, clarified that Galaxy's own theme park "will be smaller but unique," compared to the Disney parks.
Galaxy's push for a more family-oriented integrated resort came amid the mainland China's campaign against graft and corruption, particularly in Macau, where many Chinese high rollers came to play. Late last year, Melco Crown Entertainment opened a Hollywood-themed casino, the Studio City—the casino operator's answer to President Xi Jinping's call for the city state to diversify from gambling.
Analysts, meanwhile, welcomed the idea of theme parks in Macau. Union Gaming analyst Grant Govertsen said "there seems to be an insatiable demand for theme parks (and themed entertainment) in China, which should ultimately result in significantly increased mass market foot traffic for Galaxy."
In addition, a theme park also "checks more boxes" because it means that the Macau is already diversifying its entertainment offerings, and this, according to Govertsen, "will be viewed very positively from the government's perspective."
"While the development of Galaxy's theme park will take several years, it reinforces our belief that has made both Sands China and Galaxy Entertainment our top picks given our belief that the best way to play Macau is via mass market exposure," the analyst said in a note. "The development of a theme park will, in our view, create a cluster effect on the west side of Cotai that should result in increased mass market wallet share for these properties."
Comments