Regulators in Japan have a new proposal: to treat digital currencies as methods of payment, or like the Japanese currency.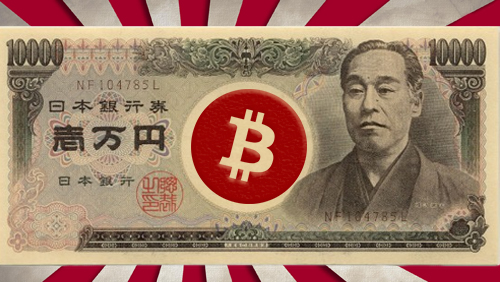 According to a Nikkei report, the Japan Financial Services Agency (FSA) is mulling on whether it needs to make some changes that "would recognize bitcoins and other virtual currencies as fulfilling the functions of currency."
They are now recognized as objects but are not treated on a par with their more established counterparts," the news outlet stated.
Under FSA's proposal, virtual currencies like bitcoins can be used not only to buy goods and services, but also as an alternative for legal tender through purchases or trades. The revisions are expected to be submitted during the current ordinary Diet session, and FSA hopes they will be passed before the session ended.
If the change pushes through, financial institutions will soon need to register with the FSA, which, in turn, can prevent another Mt. Gox collapse from happening.
Last year, FSA's Financial System Council drew up a final report for a legal framework needed to regulate digital currencies and exchange operators. Among the proposals was a mandatory registration of all virtual currency operators with the FSA.
In addition, exchange operators must also meet certain conditions, like maintaining a specified amount of capital and managing customer assets separately from their corporate assets. FSA also wants mandatory checks on exchange operators by certified public accounting or auditing firms.
The 2014 collapse of Tokyo-based bitcoin exchange Mt. Gox and the subsequent arrest of its CEO, Mark Karpeles, was listed in the draft proposal as a key reason for requiring exchanges to provide detailed information not only to the regulators, but also to their customers.
The 30-year-old Frenchman was arrested in Tokyo last August on allegations of tinkering with company's data to inflate the balance of his personal account between 2011 and 2013. Japanese news outlets reported that Karpeles transferred ¥20 million ($166,000) in client money to his own bank account.
Authorities claimed Karpeles used the money to pay for his personal expenses and on a good bang with "several women whom he met at venues that offer sexual services."
Karpeles has been claiming innocence since day one, saying hackers exploited the site's "transactional malleability" and caused the loss of 850,000 of its bitcoins in 2014. He later announced they had found 200,000 of the missing bitcoins in a cold storage, but it wasn't clear how much the exchange clients were able to retrieve.
Comments