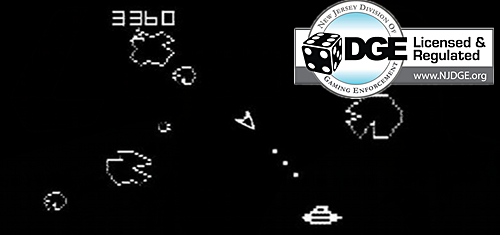 New Jersey gaming regulators have released temporary regulations governing skill-based gaming products on casino floors.
On Tuesday, the Division of Gaming Enforcement (DGE) released its guidelines for skill-based games in Atlantic City casinos, making good on a promise it made to game developers and casino operators in October 2014.
The temporary regulations (viewable here) are modeled on guidelines adopted last year by Nevada regulators. This sincerest form of flattery is meant to ensure that a skill-based product approved in one state won't have to undergo vetting delays in the other state.
The DGE has offered a further carrot for developers via its New Jersey First provision, which allows companies to fast-track the approval process if they submit their product to New Jersey prior to or simultaneously with any other jurisdiction or testing lab. Under this program, companies could have their product on casino floors within 14 days of submission.
DGE director David Rebuck said the state's testing lab had yet to receive any skill-based product applications but the DGE was discussing the matter with several companies and hoped the release of the new regulations would spur submissions.
Casino operators are increasingly pinning their hopes on skill-based games to help replenish their thinning ranks of aging slots players. Millennials continue to flock to destination gaming hubs like Las Vegas but are prone to skipping the gaming floor entirely in favor of clubs and pool parties.
The theory behind skill-based gambling games is that they will offer greater appeal to millennials who view sitting on a stool mechanically pressing slots buttons as a passive, solitary and ultimately depressing activity.
Developers have made noises about converting a raft of games – current social games like Angry Birds, old arcade games like Asteroids ((pictured), first-person-shooter Xbox titles – into real-money gaming products that would offer more millennial appeal.
Atlantic City casinos have made tentative forays into the non-electronic skill-based realm, including last year's basketball free-throw tournament at the Borgata Hotel Casino & Spa, the first non-poker skill-based wagering contest approved by the DGE.