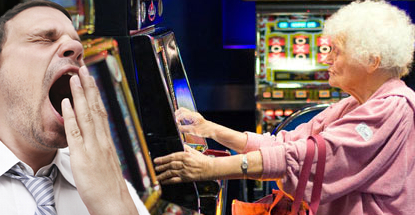 Just 12% of last year's visitors to Las Vegas came primarily to gamble, according to a new survey by the Las Vegas Convention and Visitors Authority (CVA).
The share of people coming to Sin City primarily to gamble fell three points from 2013, although the figure was three points higher than 2010's 9%. Of the 41.1m visitors that Vegas welcomed last year, around 71% placed at least one bet during their say, about the same as in 2013. But that figure was down from 80% in 2010.
Among those who gambled during their stay, the average gambling budget was $530, virtually unchanged from 2013 but up around 16% from 2010. Gamblers spent an average of 2.6 hours per day testing their luck, down 0.3 hours from 2013.
The average Vegas visitor spent $282 on food and drink, virtually unchanged from 2013 but up nearly 10% from 2010. The average shopping budget was $150, up 6% from 2013 and 22% more than in 2010. Spending on shows was up nearly 24% from 2013 but down 3.5% from 2010.
First-time visitors to Vegas hit 19% in 2014, up from 15% the previous year. Only 4% of these first-time visitors came primarily to gamble, compared to 14% among repeat visitors. Around one-quarter (24%) said they were "more likely" to visit Vegas despite increased gambling options closer to home, the same as 2013 but down from 35% in 2010.
The average Vegas visitor was 45 years old, down from 49 years old in 2010. The number of visitors between the ages of 21 and 29 rose from 10% in 2010 to 17% last year, while the percentage of retirees fell from 27% to 20% over the same span. Ron Dondero, VP of the CVA's marketing arm R&R Partners, told the Associated Press that 2014's number of twenty-something visitors was likely the largest it's ever been.
This downward skewing age demo may suit Vegas' growing reputation as a pool-party and club-going mecca, but the trend spells trouble for regional casinos that lack Vegas' non-gaming amenities. Moody's analyst Keith Foley issued an investors note this week that said younger consumers were "less enthused" about making the trip to local casinos just to gamble.
Foley said regional casinos generate between 65% and 85% of their revenue from slots and table games, whereas some Vegas casinos can derive as much as 60% of revenue from non-gaming amenities. Older generations used to parking themselves in front of slot machines for hours at a stretch are being replaced by a younger generation "shaped by technology that can get its entertainment satisfaction in ways that older generations couldn't."
Comments