Hong Kong-listed casino equipment maker and gaming solutions provider Paradise Entertainment Ltd. has deployed a total of 3800 Live Multi-Game (LMG) terminals in Macau to date as popularity of the product grows for both casino players and operators.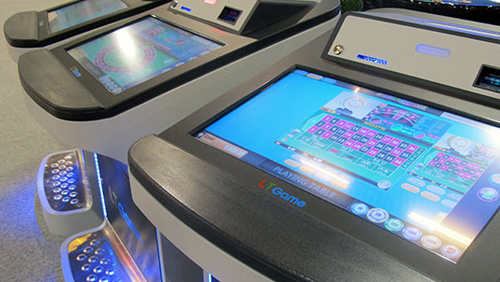 Paradise announced that it has recently installed 70 LMG at Casino Diamond, a satellite casino on Macau's Peninsula operating under a SJM Holding license.
"We are pleased to work with Casino Diamond and glad to see our LMG terminals as part of their product offerings. LMG terminals are designed to increase efficiency and productivity, which provide the casino operators an ideal solution amid the current challenging business environment to manage operation cost effectively," said Jay Chun, chairman and managing director of Paradise. "We believe our cutting-edge gaming machine expertise and operational capabilities will continue to lead the market and deliver solid performance."
Earlier this month, Paradise deployed 78 of its live multi-game (LMG) terminals at the flagship property of SJM, Grand Lisboa casino, a placing that will eventually expand to 120 terminals.
Aside from providing gaming solutions under its LT Game Ltd. brand, Paradise also provides management services to casinos such as Kam Pek Paradise casino and Casino Macau Jockey Club, which also operate under SJM's gaming license. Paradise also manages Casino Waldo, which operates under a Galaxy Entertainment Group license.
"We continuously innovate and improve on our existing products. We believe the industry will continue to see strong demand for gaming machines and we want to be well-positioned to capitalize on such opportunity," added Chun.
Last month, in a filing to the Hong Kong Stock Exchange, the company said that it expects a loss for the full year of 2015 due to a decrease in gross gaming revenue of the group's casino management business as well as an increase in overall operating expenses, particularly on labor costs.
In the first half of 2015, Paradise posted a HKD23.9 million net loss, compared to a net profit of HKD45.6 million a year earlier.
Despite the expected loss, the group remains confident in its current business strategies and it expects to ramp up its overseas gaming system market with machine installations in 2016.
As of November, the company had 200 LMGs set up in casinos outside Macau and hopes to start selling its LMG terminals in Europe, starting in the UK.