More closures are on the way for the junket industry in Macau.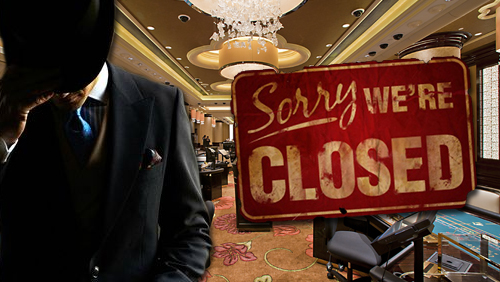 Junket operator Cali Group has closed two of its four VIP gaming rooms in Macau, according to gaming labor union Forefront of Macau Gaming (FMG).
The FMG website said Cali closed its VIP gaming rooms in the Grand Lisboa and City of Dreams casinos on Sunday, meaning the junket operator is left with VIP gaming rooms in the Galaxy Macau and MGM Macau.
FMG leader Ieong Man Teng revealed that some of the rooms' employees will be relocated to the Philippines and those who don't want to relocate will be terminated.
Kwok Chi Chung, president of the Association of Gaming and Entertainment Promoters in Macau, confirmed the news and said that the current situation "is like the aftershocks following an earthquake."
"After some time, some VIP rooms may have seen the number of customers that they receive is not enough to support their operations. As such, they may prefer shifting some of their resources and focuses from Macau to other places in order to decrease their operational costs here," Kwok told Business Daily. "It is not necessary that smaller rooms are always the ones shutting down their businesses. It depends on how these companies manage their finances. After all, their operations get worse due to they [them] having given out too many loans before. Amid the downturn, it is difficult for them to chase up the debts, so their capital flow is affected."
Cali Group works based on the investment model. Junket operators raise capital by offering private investors above-market interest returns for their deposits. The format is a conventional means of extending credit to VIP gaming players.
The closure is in line with Union Gaming analyst Grant Govertsen's prediction that the VIP sector would continue to struggle in Macau this year and the number of gaming promoters will continue do diminish.
"This is in line with our view that the junket industry will continue to see further closures and consolidation, and also in line with our current forecast for VIP gross gaming revenue to decline 12% in 2016," Govertsen wrote in a note.
Govertsen also added that many junket companies will be playing all their cards in new game markets such as the Philippines but won't have the same success as Macau.