Washington state legislators held a hearing on Monday to consider a bill that would make most daily fantasy sports activity subject to felony charges.
Washington long ago declared DFS to be illegal gambling but Rep. Chris Hurst's HB 2370 would slap class C felony charges on pretty much anyone making a buck off DFS, including those who "offer for play, operate, or advertise a fantasy sports game in this state."
Washington has long been a dead zone in this regard, having made all forms of online gambling activity punishable as a class C felony back in 2010, leaving offenders liable for up to five years in prison and fines of $10k. Multiple bills that would repeal this measure have been introduced in the ensuring years, none of which have succeeded in passing.
On Monday, Hurst chaired a public hearing of the House Commerce and Gaming committee, at which he declared that he didn't have a problem with season-long fantasy sports. However, Hurst said this "once fun and social game" had been "prostituted into a horrifically bad industry" by the fantasy carveout in the 2006 Unlawful Internet Gambling Enforcement Act (UIGEA).
Hurst slammed "predatory" DFS operators for publicly claiming that they didn't accept customers from Washington state, only to walk back these claims after media investigations revealed the sites had little in the way of geolocation safeguards prior to last fall's 'data leak' controversy. Hurst claimed each entry fee taken from a Washington-based player was a class C felony.
Hurst insisted that his bill wasn't interested in targeting informal fantasy operations but would target any company that took a rake from entry fees. Hurst slammed DFS operators' refusal to publicly state what percentage they're taking from the fees provided by DFS players.
Addressing his bill's prohibition of DFS advertising, Hurst noted that Washington didn't allow advertisements for murder-for-hire services or heroin sales, which (surprise) are also illegal in Washington state.
Hurst didn't receive much public pushback on Monday. In fact, Hurst appeared somewhat bemused by the fact that only five individuals had signed up to speak on the issue. Last week, Hurst said he expected a packed house on Monday, but it appears that Washingtonians consider DFS a lost cause.
Hurst did hear from the local broadcasters' association, which pointed out that local TV and radio affiliates had no control over ads broadcast by the networks during sporting events. Hurst acknowledged this concern, suggesting that the bill could be amended to ensure local broadcasters aren't on the hook by specifying that it was "illegal to sponsor" DFS ads.
The Fantasy Sports Trade Association (FSTA), which issued a pre-hearing statement slamming Hurst's "ridiculous, unseemly bill," was represented by outside legal counsel and former Washington state attorney general Rob McKenna, who pushed legislators to consider regulating DFS and imposing consumer protections rather than making the existing ban even more harsh.
No vote was taken on Monday but one could take place within a week or so. The state's current 60-day legislative session ends March 11, so Hurst's bill will have to get a move on if it has any hope of passage.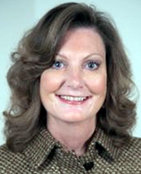 DRAFTKINGS HIRES FIRST CMO, REVISES UK LAUNCH DATE
DFS operator DraftKings announced this weekend that it had hired Janet Holian (pictured) as the company's first chief marketing officer. Holian, a former colleague of DraftKings' founders who has served as an informal adviser since the site launched, will oversee revenue, game operations, events and international expansion.
Holian told Yahoo Finance that DraftKings probably wouldn't repeat last fall's advertising blitz, at least not to the same intensity, based on its belief that it had achieved its goal of making the site a household name. However, Holian said the site would make a strong pitch to acquire Major League Baseball DFS players ahead of the 2016 season.
Speaking with the Boston Globe, Holian said the site would 'probably' launch its UK-licensed site by mid-February. For the record, DraftKings has already revised this timeline twice, so UK DFS wans might want to take this prediction with a grain of salt.