Now that the year is almost over, we look back at CalvinAyre.com's most read sports stories of 2015. From a billion dollar boxing match to a topless way to promote Scottish League One football shirt, without further ado, here's our top six.
6)  Nigel Benn vs Chris Eurbanks – Let's hope they don't get it on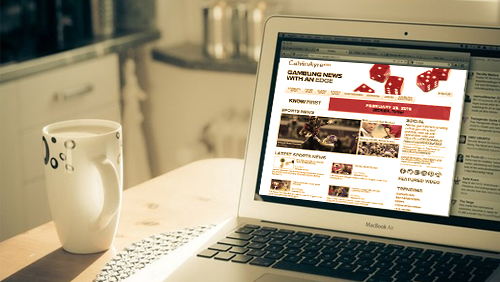 The boxing world got giddy with reports that two British boxing greats, rivals Chris Eubank and Nigel Benn, are set to come out of retirement and do a battle for third and the final time but our writer Lee Davy thinks it shouldn't happen.
Their first two fights in 1990 and 1993 were huge box office events and a third fight would pull in millions of viewers and millions of pounds. These latest fight rumors were ignited when Eubank who has boosted his profile by appearing on ITV's Live I'm A Celebrity show. He baited his rival in the jungle and and Benn's comments on Twitter seem to suggest that the fight could happen.
Despite their age, Eubank's 49 years old and Benn 51, TV channels would queue up to screen the Eubank v Benn rematch. A bidding war between ITV and Sky is anticipated should the fight be confirmed. The rematch could generate more than £10 million to share between both.
5) Where to find the best March Madness Bracket
March Madness brackets with the best buzz, bets and bragging around the men's NCAA Basketball Championship has always been huge business in America so much so that even the US president Barack Obama is taking his time to fill his own bracket, so if we helped you find the best bracket challenge that suited your preference at the moment, you're welcome.
But if you're one of the 11 million people Illinois sixth grader Sam Holtz put to shame when he tied for first in ESPN's bracket challenge, c'mon, the little guy is a genius! I believe he deserves his $20,000 Best Buy gift card and a trip to the 2015 Maui Jim Maui Invitational.
4) Emma Glover Models new Ayr United Kit
While most teams bring out a star player for the launch, Bodog, who have sponsored Ayr United for five seasons, convinced Playboy model Emma Glover to wear nothing but body paint to the club's pitch for the 2015-2016 season. Bodog was so generous they even created a time-lapse behind-the-scenes video to show how the spray-painting process worked.
3) May 2, 2015: The Biggest Sports Day of the year
May 2, 2015 was billed as the biggest sports day of the modern times as two of this generations greatest fighters Manny Pacquiao and Floyd Mayweather, Jr. faced each other to settle who the true champion was. But damn did we got fooled for paying $99.95 to watch them grab each other for 36 minutes?
On top of the "fight of the century", we saw American Pharoah win the first race in what would become a Triple Crown performance. The NHL and NBA playoffs were in full swing and the New York Yankees and Boston Red Sox renewed their rivalry. It was, indeed, a huge day for sports.
2) MGM Blocking Mayweather-Pacquiao
The much-hyped "fight of the century" was pay-per-snooze, a complete waste of everyone's time and money — except in a boxing community, which rolled in obscene amounts of cash.
The Mayweather-Pacquiao fight sold $72 million worth of tickets to the 16,000 fans who attended the fight at the MGM Grand Casino in Las Vegas. Additionally, 5,000 bars and restaurants nationwide each paid up to $15,500 in licensing fees to show the fight, and another 46,000 individuals paid to watch the fight on closed circuit TV at the various MGM properties in Las Vegas.
1) Pacman Getting all the Early Action; 50 Cent Plans to drop 1.6 Million on Mayweather
Mayweather did not just help Las Vegas sports books turn a profit by winning a unanimous decision against Pacquiao but also gave his good friend American rapper 50 cent a big win.
50 Cent, aka Curtis James Jackson III, had placed a staggering $1.6 million on Mayweather and that is aside the $500K performance fee he got for performing at a gig before the match. It was also good news to some celebrities, including Nigerian pop star, Davido and American rap singer, Sean John Combs (P. Diddy). Davido placed $20,000 on the match while P. Diddy won a bet of $250K bet against Hollywood actor Mark Wahlberg.