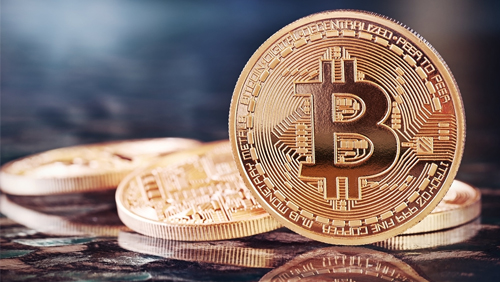 Only a few people know how Bitcoin works, and even fewer know who the people—remember Satoshi Nakamoto?—behind this cryptocurrency are. Now, a handful of Bitcoin's core developers have reportedly left the project to start a new digital currency.
In a press release, the group and makers of the widely used btcsuite announced they are building Decred, an alternative digital currency. Decred developer Christina Jepson said their goal is to address the issues of governance and development funding that Bitcoin faces today.
"The intention is not to attack what we currently have in Bitcoin, we want to recognize what has been done well, but instead we want to take that and improve on what we think can be done better," Jepson said in a statement. "Alternatives are progress and a way forward to improve the greater ecosystem."
The group formed a new company, Company 0 LLC, which it said will have the sole command of the direction the currency takes. The developers said the new company will limit the outside input in how the currency will be governed.
"The Bitcoin software is controlled by a small group of people who decide exclusively what can and cannot be changed," said Company 0 CEO Jacob Yocom-Piatt. "This is in part due to a lack of mechanisms and pathways for funding development work directly from the community, and as a result Bitcoin development is funded by external entities that create conflicts of interest between the developers and the representative power of the community that uses Bitcoin. We want to change that."
Yocom-Piatt said Decred's goal is to remove the Dark Side from Bitcoin's management, leaving only the good parts.
Singapore develops blockchain-based app for banking, financial sector
Speaking of the good parts, Singapore is putting Bitcoin's blockchain model to good use.
Newsbtc reported the country's Infocomm Development Authority of Singapore (IDA), DBS Bank and Standard Chartered Bank developed the first blockchain technology-based application for the banking and financial sector.
Still in the proof of concept stage, the app will allow banks to digitize the invoices and upload them to a blockchain-based decentralized ledger, which, in turn, will act as a common repository that can be accessed by all participating banks.
"Leveraging distributed ledger technology, the initiative will reduce risk around duplicate invoice financing for banks while preserving client confidentiality," IDA said in a statement.
Coinbase website down after DDoS attack
Meanwhile, here's a lesson in security for developers and bitcoin exchange operators.
Bitcoin wallet and exchange company Coinbase went offline over the weekend following a denial-of-service (DDoS) attack. According to TechWorm, two hackers–@L7Crew and @An0CBR—claimed to have brought down Coinbase's main website.
The San Francisco-based company has three core products: an exchange for bitcoin and fiat currencies, a wallet for bitcoin storage and transactions, and an API for developers and merchants. Coinbase's exchange operates in 32 countries, while the wallet works in 190 countries.