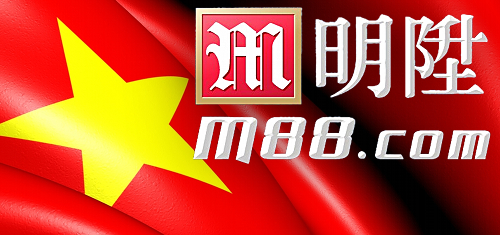 Authorities in Vietnam have handed out stiff sentences to members of an illegal betting ring tied to online gambling site M88.com.
On Friday, a court in Ho Chi Minh City sentenced 30 individuals to jail terms while suspending sentences to another 14 individuals whose only crime was to have placed sports wagers with the gang.
Tran Hau Chi, the alleged leader of the gang at the center of Friday's hearing, wasn't in court, as he remains a fugitive. But his 27-year-old son Tran Long Thanh wasn't so fortunate, and he received the lengthiest sentence, nine years in prison.
Ten junior members of the gang received sentences ranging from one to seven years for helping the gang move money to and from the site via 22 bank accounts. The gang reportedly transferred VD 1.4t (US $62m) to M88.com over an 18-month period until the authorities arrested its members in 2014. Nineteen gamblers who wagered with M88 via the gang were sentenced to up to two and a half years, as their wagering activities were apparently deemed more excessive than the 14 who escaped with suspended sentences.
The Philippines-licensed M88 has been described as the most popular online gambling site serving the Vietnamese market. In May, the same court handed out stiff sentences to 59 individuals from a different gang tied to M88.
Betting on sports is illegal in Vietnam, although legislators have been publicly mulling for years about relaxing this restriction via the introduction of a state-run betting regime. In August, Prime Minister Nguyen Tan Dung instructed the Ministry of Finance to yet again amend the draft legislation to establish the specific types of wagers that might be permissible under such a system.
Online sports betting isn't the only illegal form of gambling attracting police attention. Earlier this month, Ho Chi Minh City police arrested 14 individuals for operating an illegal numbers racket they said had been in business since April 2014. The gang ran a game known as so de, which is based on the official state lottery but allows bettors to wager any amount they want with potential payoffs of up to 70 times their original stake.
The gang took an admirably old-fashioned approach to avoiding police detection, as its headquarters reportedly only accepted wagers from its betting agents via fax machine. Sadly, the gambit proved less than foolproof. Police reported seizing $134k in cash and several ounces of gold following raids on nine different locations in Ho Chi Minh Society.
Comments