Are you a sports betting expert who wants to share an opinion on a game? Contact [email protected] for more details.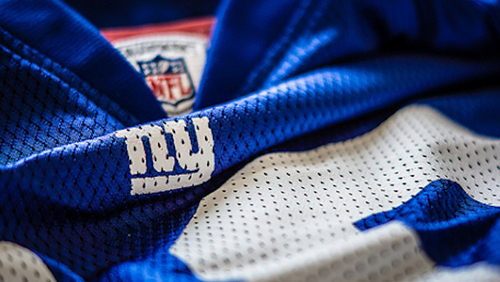 The New York Giants like to think they are hitting their stride about this time, and indeed after a very discouraging start they are now leading the NFC East. On Monday night they will attempt to win their fourth straight game and stick a dagger into the Philadelphia Eagles at the same time, as the teams meet up at Lincoln Financial Field beginning at 8:30 PM ET.
Could there have been anything more demoralizing than to lose the first two games of the season after blowing double-digit leads in the fourth quarter? That is the first time in eighty years that has happened in the NFL, as the team very firmly snatched defeat from the jaws of victory.
But damn if the Giants haven't come back with three straight victories. Not that they have played extremely well in all of them. Last week against San Francisco you have to consider them to have underachieved, because they needed some last-minute heroics out of Eli Manning to come out of it with a 30-27 win. And they made Colin Kaepernick look like an MVP. So will Sam Bradford pick up on that blueprint? CAN he?
In the Monday night football betting odds that have been established on this game, the Eagles are favored at home:
Philadelphia Eagles -4
New York Giants  +4
Over 48.5 points -110
Under 48.5 points  -110
Think about this for a moment: only two teams in the NFL have gained fewer yards on a per-drive basis than the Eagles, and that is even AFTER they had 519 yards against New Orleans last weekend. Well, it sounds like they could be a match for the Giants in that respect, because New York has ALLOWED more yards per drive than all but two teams.
What has helped the Giants has been that they have been able to get favorable field position (in fact, the best average defensive starting spot in the league), and that is because the move the ball enough. Do you remember when Eli Manning didn't quite take to the new offensive scheme that was brought in by coordinator Ben McAdoo? That was a little more than a year ago, and at this point it looks like he has been playing in it for ten seasons. Manning has just two interceptions in 190 attempts, and he has been sacked four times for five yards. So the effect from "negative" plays has been minimal (the Giants have lost one fumble, which makes for just three giveaways).
Here is the concern – Odell Beckham, if he plays, is going to do so on a bad hamstring. The same can be said about Reuben Randle. As late as Thursday, neither of these guys has been guaranteeing that they will be in the lineup. Victor Cruz's return from injury is going to be delayed. If Randle and Beckham play, we could go with the Giants on a CONDITIONAL basis, although we expect this line may change slightly. We're just not all that sold on the immobile Sam Bradford and his control over the Eagles' offense right now.
THE PLAY BY JAY:  N.Y. GIANTS +4 **
(Graded on a scale of 1-4 stars)
Charles Jay is a gaming professional, content specialist and sports handicapper. For more of his NFL betting opinions, please visit his handicapping website, Plays By Jay, at http://playsbyjay.com