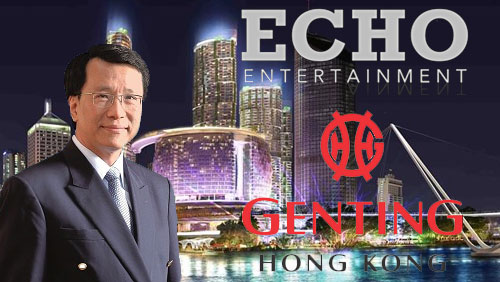 After more than three years of waiting, Genting Hong Kong has finally received regulatory approval to increase its stake in Australian casino operator Echo Entertainment.
The New South Wales Independent Liquor and Gaming Authority (ILGA) announced on Friday that it has given Genting Hong Kong permission to increase its shareholding stake to a maximum of 23%.
Genting Hong Kong boss boss Lim Kok Thay had confirmed that his firm had applied for the right to boost its Echo stake from its current 6.6% to as much as 25% in July 2013. Special permission is needed for any holding of more than 10% but but the regulator settled on a 23% limit.
Genting must now get permission from Queensland authorities, which is still pending, because of Echo's Jupiter and Treasury casinos in the state.
ILGA noted the decision had taken "considerably longer" than expected, due to delays in Genting providing information, and as a result of the company making new investments in jurisdictions where the regulator had little background knowledge.
Under the Casino Control Act, the government cannot grant approval to a person becoming a "close associate" of Sydney's The Star casino unless the government is satisfied of the applicant's suitability. The requirement is intended to ensure The Star remains stable, financially viable and free from criminal influence, exploitation and undesirable or unsatisfactory financial sources.
The ILGA said the investigation extended beyond Genting and "upstream close associates" to entities and individuals considered to be business associates, including in foreign jurisdictions.
Genting said it has yet to decide if it will boost its stake but an analyst expects the firm to increase its control over Echo as it "is a pretty attractive set of assets with The Star humming along and Queen's Wharf on the horizon."