Massachusetts' first casino is off to a solid start and has impacted revenue at nearby casinos in Rhode Island.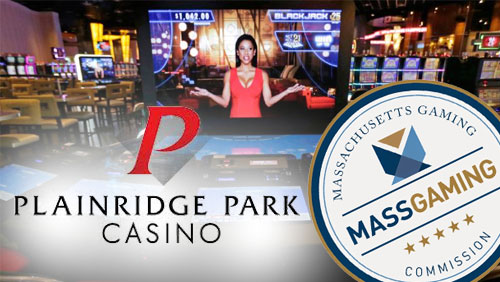 Twin River Casino and the newly purchased NewPort Grand in Rhode Island have reported a combined July gross gaming revenue of $49.6m, $1.9m or 3.8% less than the numbers from the same month in 2014.
Twin River Management Group completed the acquisition of the Newport Grand slots parlor in July. The two gambling halls announced the purchase in February but the price was not disclosed. Twin River plans to transfer the Newport Grand gaming license to Tiverton, where it would like to build a new casino on 45 acres off Route 81, just 400 feet from the Massachusetts state line.
Penn National Gaming's Plainridge Park Casino, which opened in June, earned $18.1m for the first month of operations, ahead of the Massachusetts Gaming Commission (MGC) projections of $200m revenue for the fiscal year.
Moody's Investors Services said in a note that Plainridge is on track to earn $210 million in its first year, with the next few months to determine if the initial momentum lasts. The investment firm also noted that Twin River saw gambling revenue decrease 6% in July, a modest drop compared to other casinos that have seen new competition but Twin River spokeswoman Pattie Doyle said that the revenue is still ahead of the 10-15% estimated drop.
Doyle also pointed out that Twin River has Las Vegas-style table games, while Plainridge, which is primarily a slot machine parlor that features electronic games, does not.
Chairman of Twin River John Taylor estimated that Plainridge will trim 10% off the Lincoln site's revenue and up to 35% once MGM Resorts' $800m Springfield casino and Wynn Resorts' $1.7b casino in Everett are operating. A report from 2012 by Christiansen Capital Advisors LLC also showed that Rhode Island could lose as much as much as $150 million to its Massachusetts competition.