Paddy Power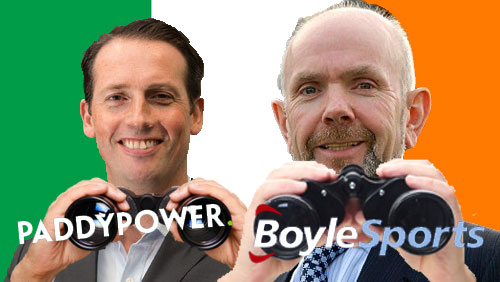 and BoyleSports acquire more betting shops in Ireland as both aim to expand services and market presence in the country.
Paddy Power has been approved by the Competition and Consumer Protection Commission (CCPC) to acquire six Mulholland Bookmakers licensed betting offices (LBO), bringing Paddy's Irish estate to more than 230 shops.
The acquisition targets Mulholland LBOs located in Galway, Oranmore, Mervue, Claregalway, College Road and Dominick Street.
A privately-owned family firm, John Mulholland Bookmaker is on the verge of major restructuring and has been approved by the CCPC to sell a number of shops. Brothers Alan and Eddie Mulholland plan to retain and continue operating seven shops in Galway and Mayo.
According to directors of Reva Racing, Mulholland's trading company, the business had looked at options after losing €1.5m in 2013.
Another Mulholland shop in Cross Street has been purchased by Front Door pub and a Salthill shop has already been rebranded as BoyleSports.
BoyleSports which has 210 stores in Ireland, has also acquired two independent bookies in Mill Street in Newry and in Crossmaglen and is looking to expand into Northern Ireland.
"We're now putting it out that we want to buy shops in the north. If any privately-owned shops or groups come up for sale in the future then we would be a bidder. The plan is to cover the whole country," said BoyleSports CEO John Boyle to Belfast Telegraph. "We estimated in the south we would be able to cover 250 stores easy, now we're at 210. Then you've got to start looking at your next step and I've got to look three to five years ahead. I'd be looking at the competition and at who I'd want to get the stores. William Hill already has 2,500 stores, so it would push them over 3,000."
Paddy Power and BoyleSports are also eying the hundreds of UK outlets controlled by rivals Ladbrokes and Gala Coral after the two British operators announced a £2.3b merger in July. Ladbrokes Coral is expected to sell hundreds of shops in order to satisfy the requirements of CCPC.