China LotSynergy Holdings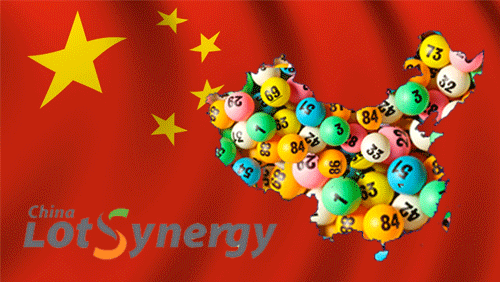 subsidiary Guangzhou Lottnal Terminal Company has won a bid to provide computer-generated ticket games in Guangdong province.
Guangzhou Lottnal was the first supplier selected in Guangdong Sports Lottery Centre's "Sports Lottery CTG Sales Terminal Project."
The project has a total procurement of 10,000 terminals, of which Lottnal won the largest batch of 4,000 terminals, marking the successful expansion of the China LotSynergy lottery terminal business to 14 provinces and regions across China.
"The winning of this bid marks the successful expansion of the group's Sports Lottery terminal business into a major provincial Sports Lottery market in the nation, further securing the group's industry position," said China LotSynergy in a press release. "In the future, the Group will leverage its geographical advantages in the Guangdong lottery market to better serve the Sports Lottery market and maintain its industry leading position."
Guandong Sports Lottery Centre's sales grew 36.7% to RMB 16.1 billion ($2.5b) in the 2014 fiscal year, representing 9% of total nationwide sports lottery sales, the second highest nationwide. It also posted RMB 7.2b ($1.1b) in the six months ending June 30, 2015.
Earlier this month, China LotSynergy subsidiary Huacai Yingtong signed a Telephone Lottery Sales Management System Software Development Services Project Contract with Henan Sports Lottery Administration Centre to provide the latter with system project planning, software design development and system testing, alongside other comprehensive services, such as facilitation of third party testing, software update and maintenance services.
"Given the large lottery market size and mobile phone user base, the development of new media lottery in Henan province faces excellent growth prospects. Through its development of the telephone lottery sales management system, the group has undertaken the core system of Henan province's new type Sports Lottery games and sales system," said China LotSynergy. "This also marks an important milestone in Henan Sports Lottery's construction of telephone lottery sales channels. The group will strive to assist Henan Sports Lottery in expanding the new media lottery market, and make positive contributions to the lottery industry's adoption of China's "internet plus" strategy."
Henan is one of the leading provincial lottery market in China. In 2014, Sports Lottery sales in Henan grew by 34% year-on-year to over RMB 8 billion, ranking 7th nationwide.
Meanwhile, China LotSynery has clarified the news regarding reports of the company's fraudulent internet lottery sales activities.
On August 7, news were published stating that the Beijing's Public Security Department has arrested several China LotSynergy employees and seized accounts engaged in fraudulent internet lottery sales activities.
"The Board wishes to clarify that the Company's employees have not been arrested, its accounts have not been seized, and that it has never been engaged in fraudulent internet lottery sales activities," said the company. "The Company has issued a lawyer's letter to the relevant media organizations, and reserves all rights to pursue legal action against the parties that are responsible for the publication of the relevant articles."