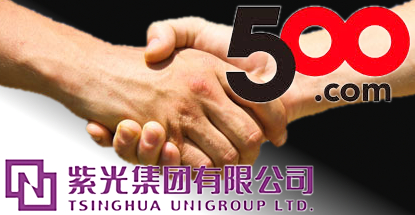 China's lottery sales rebounded in April despite the ongoing suspension of online sales.
China's Ministry of Finance reported total lottery sales of RMB 32.6b (US $5.25b) in April, up 3.4% over the same month last year. Welfare lottery sales were up 2.2% to RMB 18.1b while sports lottery sales gained 5% to RMB 14.5b. For the year to date, total sales have improved 14.2% to RMB 127.4b.
Lottery sales had fallen 6.3% in March, the first month following China's decision to suspend online sales pending an audit of provincial lottery administration centers. Only two operators had been formally approved to operate online as part of a pilot program but China accused some online operators of launching without their authority and not reporting their total sales figures.
Shenzhen-based, Nasdaq-listed 500.com was one of those operators approved for the pilot program, and the online suspension has hit their business hard. Despite this setback, 500.com announced on Tuesday that Tsinghua Unigroup International Co., Ltd. has taken a 15.2% stake in the company. The stake was acquired via the issuance of new shares for a total consideration of $123.8m.
Tsinghua Unigroup is a state-owned subsidiary of Tsinghua University, which has been described as China's Massachusetts Institute of Technology and counts Chinese president Xi Jinping among its alumni. Tsinghua Unigroup has holdings in computer chip development, bio-tech, science park development and urban infrastructure construction. Tinghua Unigroup chairman Weiguo Zhou will take a seat on 500.com's board of directors following the expected closing of the acquisition on June 30.
Li Chao, an analyst at Beijing-based consultancy iResearch, told Forbes that 500.com's new Tsinghua connection would allow it to "make a breakthrough in acquiring new licenses." Li expressed confidence that the online lottery business in China "will be a very, very good one once it reopens."
500.com CEO Zhengming Pan, who took the reins last month from founder/chairman Man San Law, welcomed his firm's new investor and thanked Tsinghua Unigroup for their "confidence in our company." Zhengming believes the partnership will be "long term and mutually beneficial" and said 500.com would enjoy access to Tsinghua University's "strong technical and research capabilities."