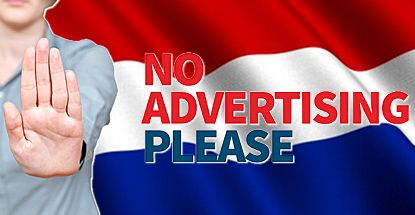 The Netherlands' gaming regulator has reached a deal with Dutch media outlets to reduce the spread of illegal online gambling advertising.
On Thursday, the Kansspelautoriteit (KSA) announced it had signed an agreement with the country's leading media parties to "protect Dutch consumers" from the alleged dangers of operators not holding a Dutch gaming license. The original eight signatories to the new covenant include print, radio, television and online sources, and the KSA hopes to add more names in the near future.
At present, no online gambling advertisements are officially sanctioned by the KSA. Dutch parliamentarians are still putting the finishing touches on the country's new Remote Gaming Bill, which will officially regulate the country's online market for the first time.
Last month, Dutch land-based gaming trade association Euromat filed a formal complaint with the European Commission over the Remote Gaming Bill's proposed online tax rate. As written, Dutch-licensed online operators will pay 20% of gross gaming revenue versus the 29% paid by the country's land-based operators.
Euromat secretary general Kieran O'Keeffe said his association was "taking a stand against a national policy decision which we believe is non-compliant with European law and is not in the interests of European consumers or our members."
A similar protest was filed in 2011 by Denmark's land-based gaming sector as that country prepared to transition to a regulated online gambling market. But the EC's top court rejected that complaint last September and a similar fate is expected to befall Euromat's complaint.
Last week, the Netherlands' new State Secretary for Security and Justice Klaas Dijkhoff appeared to suggest the online tax rate wasn't yet carved in stone. Speaking at the Euromat Gaming Summit in Amsterdam, Dijkhoff said the tax rate would "no doubt be hotly debated in parliament."
It remains to be seen whether Dijkhoff was simply telling his audience what they wanted to hear so he could make it out alive. Whatever the final rate, the new Dutch online regime isn't expected to take effect until April 2017 at the earliest, and that's assuming there are no further obstacles placed in the bill's path. Despite the snail-like pace, the KSA says it has received over 200 expressions of interest in new Dutch online licenses.
Comments