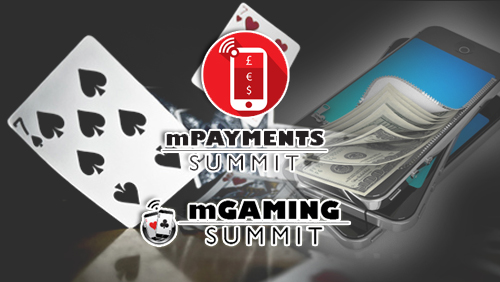 Gaming companies know the importance of payment solutions to their businesses. With the continuing growth of mobile gaming, the online payment solutions market is lacking with companies advertising their services. But with so many companies offering the same thing, understanding which offers the best features is important.
The mPayments Summit has become a must-attend event for companies involved in the iGaming industry. Coinciding with the mGaming Summit, the mPayments Summit will open its doors on June 9that 1 America Square, London.
The mPayments Summit will feature some of the most influential minds in the business discussing as they outline how direct operator billing can work as viable micropayment mechanism for interactive services, digital content, ticketing and even physical goods across a wide range of sectors including:
| | | |
| --- | --- | --- |
| TV & Broadcast | Marketing | Press & Publishing |
| Donations | Games | Chat & Dating |
| Gambling | Voting | Retail |
| Ticketing | Competition | Travel |
Representatives will learn how Payforit, PSMS, drop charge, PRS and other "charge to mobile" solutions can offer their customers convenient, secure and immediate payment tools – wherever and whenever they want them and the important role these mechanisms can play in the process of engagement and customer acquisition.
EXPECT LEARN ABOUT
What carrier billing is and why should you be using it
How easy is it to implement a range of working solutions
The various conditions of payment and how to get the best rates
How progressive businesses are already "booming" thanks to mPayments
The role of mPayments in customer acquisition
The industry and the providers that can help you get the most out of it
More importantly, each of these discussions will carry plenty of insight from individuals and companies that understand how the market works and provide the best business environment for those looking to dive into the iGaming industry.
The mPayments Summit hopes to accomplish all that while also giving attendees the opportunity to fully understand the complexity of the market, how to tackle the challenges, identify the most lucrative verticals and develop the right long term commercial strategies.
For more info visit their website: http://www.msummits.com/home.aspx or click here to register.
Comments