The Global Gaming Expo (G2E) for the North American region is still on tap for this coming fall. G2E Las Vegas expects to be held without any issues, according to the event's organizers, and will be held at the Sands Expo, located at Las Vegas Sands-owned The Venetian. While the organizers have reiterated their plans to move forward with the existing schedule, it's still possible that COVID-19 could force a change, especially since Las Vegas just reported a spike in positive tests that coincides with the lifting of lockdown restrictions in the state.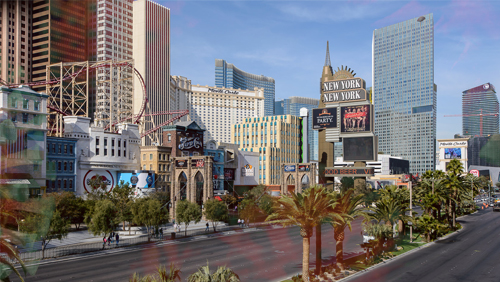 G2E Las Vegas organizers American Gaming Association and Reed Exhibitions sent out word to the gaming industry this week that the show must go on. It is scheduled for October 5-8 and organizers are "committed to organizing events in line with up-to-date guidance from public health officials, including the Centers for Disease Control and Prevention, the World Health Organization, state and local governments, and the protocols put in place by our network of venue partners."
A sister G2E show, G2E Asia, was going to be held in Macau this past May, but was forced to change its plans a couple of times. Initially, organizers had expected to be able to push forward for a July event, believing the coronavirus debacle would be nothing more than a small dot in the rear-view mirror by then. However, when it became more apparent that recovery was going to take longer than anticipated, it decided to give COVID-19 a wider berth and put off the event until the end of the year. Another G2E event was held in the Philippines late last year, prior to the global health pandemic.
G2E Las Vegas is an annual event and usually draws a huge crowd, although G2E Asia has been catching up. It's a place for companies to showcase their innovations and for operators to expand their networks, and Las Vegas welcomes the additional attention every time it's held. This year might be a little different, though, depending on the coronavirus situation. According to the Las Vegas Sun, Nevada saw an increase in the number of COVID-19 cases this past Tuesday, with 379 new positive tests in a day. It was the biggest single-day increase in the number of cases since the coronavirus was first identified in the state, and the timing of the cameo appearance has become a little suspect. Governor Steve Sisolak just began to lift lockdown restrictions, with casinos beginning to open their doors two weeks ago.
There has yet to be a definitive connection made between the recent spike and the reopening of the Silver State's gambling market, but the question is certainly being raised. The previous spike, recorded on May 22, was 295 new cases, and that was amid a state lockdown.