The Delaware Lottery released their digits of destiny for March, and the prognosis is steady as she goes, with total online gaming revenue up slightly for the third consecutive month.
The Delaware Lottery has released their iGaming revenue numbers for March and total gaming revenue has increased slightly for the third successive month.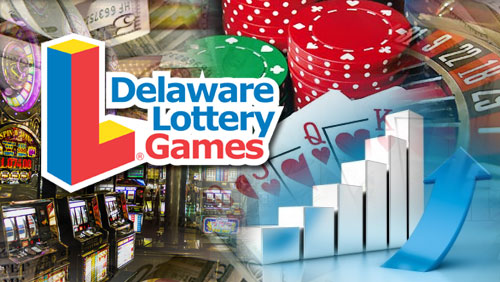 Delawareans handed $146,188 to Delaware Park, Dover Downs and Harrington. Whilst it shows progression, it's still a demonstration that the men and women of Delaware haven't really fallen in love with online gambling. Looking back through the 17-months, since stats were recorded, there aren't even signs of lust.
Table games brought in $51,626 (the lowest total since Oct), and Video Lottery brought in $50,926 (the highest total since Oct), but it was poker that continued to show a little more spirit. The state turned over $43,636 in poker generated revenue. That's the highest since May 2014, and evidence that the player pooling relationship they have with Nevada, is at least pushing the numbers in the right directions, albeit at a smaller pace that everyone would like to see. New registrations in the state were also at a three-month high with 306 more people signing up to gamble online.
Delaware Park continues to bring in the lion share of that profit, although the $88,157 it did earn was the third lowest total in the past six months. Poker was the biggest riser with $31,555 earned in the month of March, and this was the biggest haul since May 2014. The number of new registrations fell to an all time low, with only 123 new players signing up. Revenue from table games was at its lowest since Oct 2014 ($41,211), and video lottery faired little better with their lowest haul in the previous four months ($15,391).
Harrington is the next best thing. Their monthly revenue figure of $43,017 was the highest ever recorded. An exceptional month for video lottery was to thank for that, with $33,507 the highest since records began 17-months ago. Table games raked in $5,298 and poker $4,212 – both quite high for the racetrack. The new registrations were also the highest in the past four months with 57 new players signing up.
Dover Downs continued to plod along. Total gaming revenue of $26,613 was its second lowest haul in the past six months, and table games ($7,166) and poker ($7,869) handed in returns lower than any this side of Christmas. New registrations were up with 126 new players – the highest total since last July.