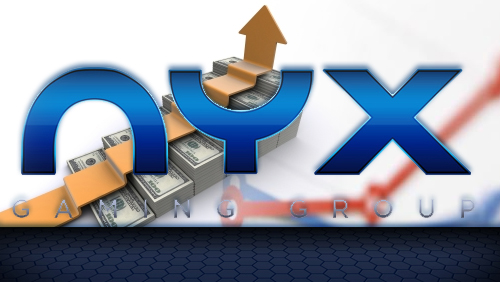 Swedish online gambling software provider NYX Gaming Group has reported full-year revenue of $27.3 million (€25.3 million), a 46% increase on the $18.7 million posted in 2013.
The increase was mainly attributable to the growth in new customers, as well as the existing customer base, the introduction of new games and revenue related to the acquisition of the Ongame poker platform from Amaya Gaming.
"It is with great pleasure that we release our first quarterly financial results as a public company," NYX CEO Matt Davey said. "Our expertise in the gaming industry combined with our proven acquisition and integration strategy positions us well for future growth."
Gross profit also jumped 49% to $24.1 million, a result of better gaming revenue mix among NYX-owned content and third-party games offered through its platform.
"Our 46% increase in revenue and 49% increase in gross profit demonstrate the strength and scalability of our business," said NYX CFO Arthur Hamilton. "We continue to benefit from recurring revenue received from royalties and licensing fees which represents over 80% of our total revenue.
"Our cash flow generation remains solid and we look forward to continuing building on our strong balance sheet and maintaining financial flexibility," added Hamilton.
However, due to acquisition restructuring and public listing expenses, the company also saw its net loss rise significantly. NYX's posted a net loss of $7 million in 2014 compared to $1.9 million in 2013.
NYX's adjusted earnings before interest, taxes, depreciation and amortization (EBITDA) was $6.1 million, an increase of 43% from $4.3 million one year ago. In Q4 2014, EBITDA was $0.6 million compared to $2.7 million in Q4 2013, results which were negatively impacted by the Ongame acquisition and losses from social gaming products.
On April 9, NYX announced that it had entered into a share purchase agreement to acquire the entire issued share capital of Amaya's software divisions Chartwell and CryptoLogic for $150 million.
Amaya has committed to paying NYX a minimum of $12m per year in each of the first three years of the deal and the software sale is expected to close before the end of Q3 2015.
Comments